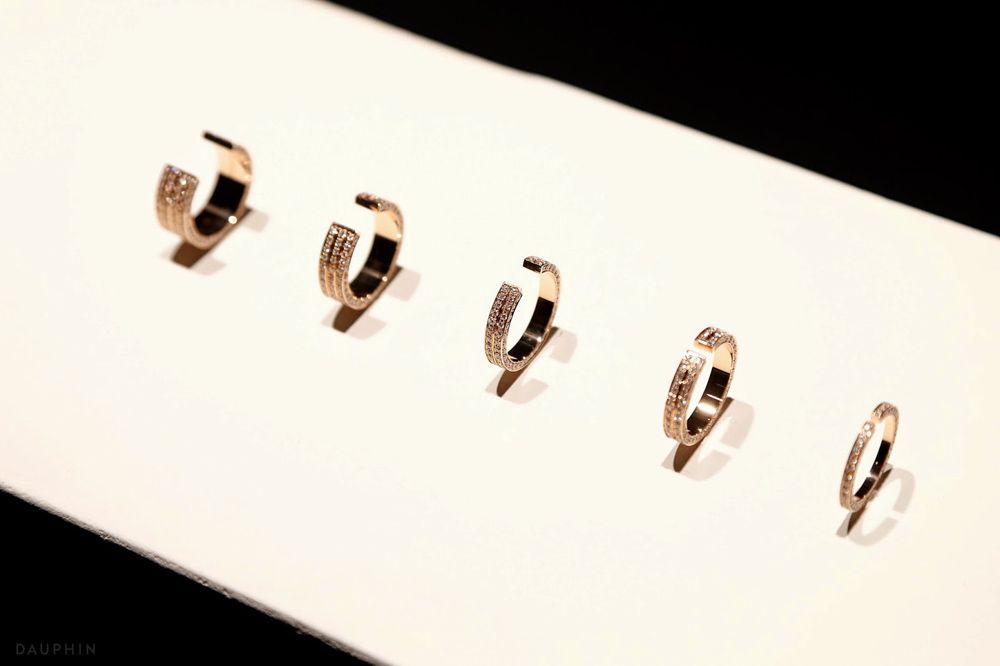 Last week I got invited by Maison Dauphin and Charlotte Dauphin De La Rochefoucauld to discover their newest collection,  Collection II, at the Place Vendôme in Paris. Unfortunately I couldn't make it there but here are some images of the pieces and presentation.
Collection II explores the themes of time, matter, and light in relation to individual perception. Or otherwise said 'The matter of time'.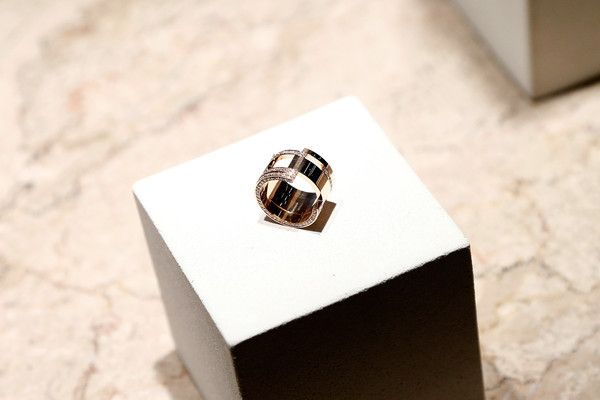 Through the use, distortion and appropriation of the golden mean, dauphin questions the essence of perfection traditionally associated with haute joaillerie, and explores the opposition between creation and destruction allowed by time itself.
Circles are cut open, lines are woven in irregular patterns and layered. Rings are seen to float above fingers enhancing the ergonomics of the body and silhouette. Diamonds applied to gold act as an extension of the physical form of the jewel itself and reflect light back to the neutral colour palette of nude – pink gold, white, black and ink blue gold. Pave diamonds meet princess and emerald tailored cut diamonds, and are applied as raindrops to the one of a kind necklace where culminate all the various crafts of high jewellery making.