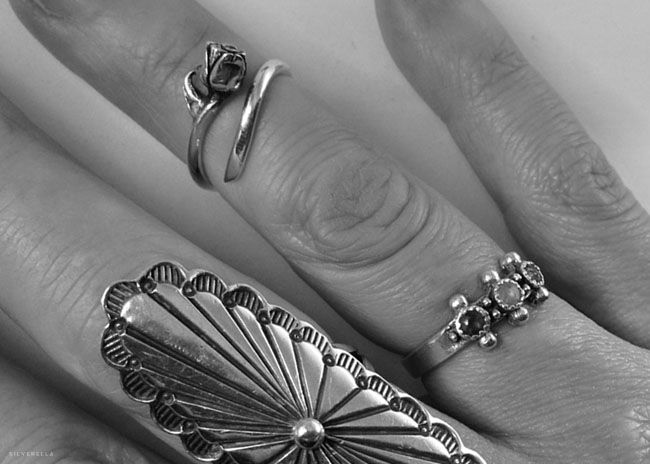 I don't know if it's a coincidence or not but today's post is about Silverella's Long Stem Rose ring and I am having my own long stem rose…tattoo…today!
This beautiful open rose ring is very unique and quite adorable. Adorable in the way it actually is a fine piece but also because the rose it's stem wraps around your finger.
As if it has grown around your finger.
As Valentine's Day is only one week away, Silverella NYC and I have teamed to offer you, yes YOU, a 14% discount with code MADEOFLOVE. It lasts until V-day!
So don't wait any longer and get (or gift) your own Long Stem Rose ring. It's one size fits all and will last forever.