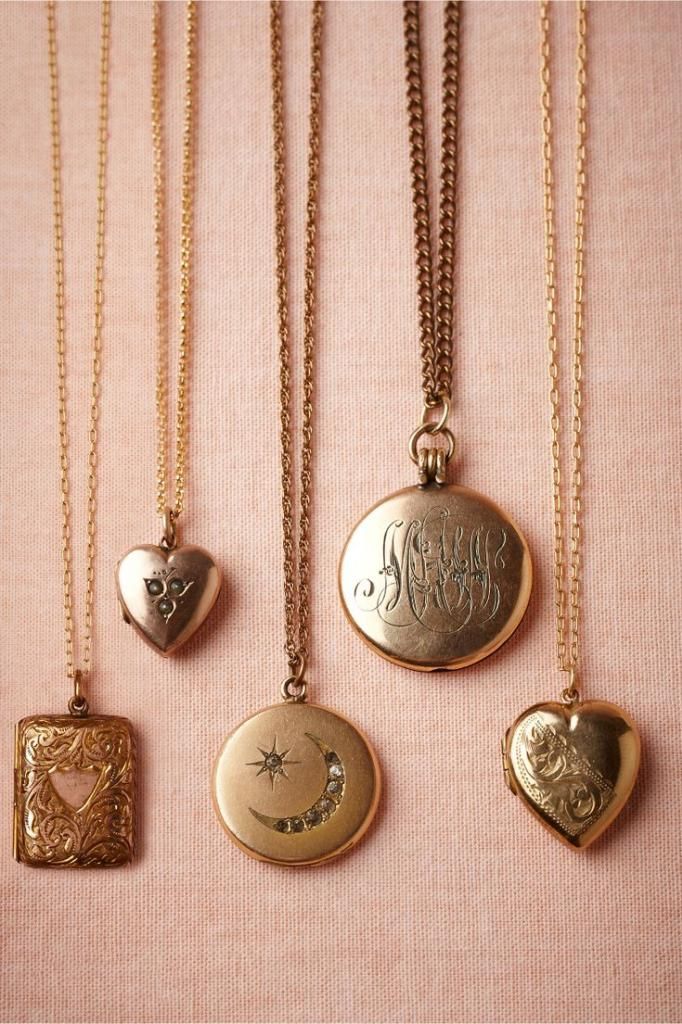 Gosh, I adore lockets. I always got fascinated by them because it's a piece you not just wear but also can open. As if a secret message could be hidden in it. These are jewelry pieces with something within, waiting there for you to discover.
That's actually what I love about vintage jewels in general, they tell a s tory.

Love lockets yourself too? Be sure to take a look on Rubylane.
[Image via BHLDN]