I've become quite a sucker when it comes to hearts and everything love-related. If there would be one person being against wearing anything with hearts, it would have been me. By now I own a shirt with hearts all over itand a few heart jewelry pieces. Wonder what happened? I don't even know myself… I guess people really change over time. And being in love might have had this effect on me.  I don't mind it!
Happens I adore Stephanie Gottlieb's heart necklace and this Pave Heart Lariat necklace in particular.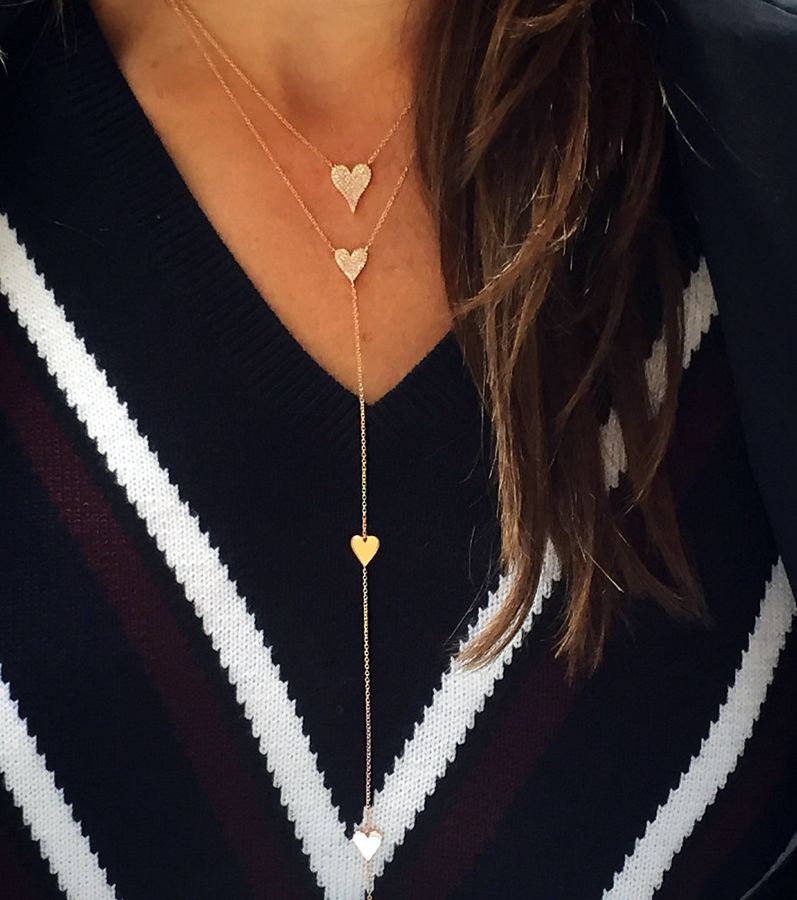 What Stephanie says about this piece being the sexy kind of heart piece, I do fully agree, it absolutely is and that's one more reason why I adore this lariat.
Stephanie: "I'm obsessed with hearts! My favorite pieces are the Alexa Leigh "Love is Love" Ring that I personally own, and also sell on my website. And then I really wanted a heart necklace, but sometimes hearts can feel too "cute", so I wanted something that would be a little bit sexier! I think a lariat is always super sexy, especially when you wear it with a low neckline. So I made a diamond heart lariat with plain gold heart drops that can be engraved with initials; I thought it would be a great gift for a mom to wear with her kids initials. My clients are very into personalization, and what better way for someone to give a gift that says "I love you" than a heart necklace that can be engraved."
So true Stephanie!