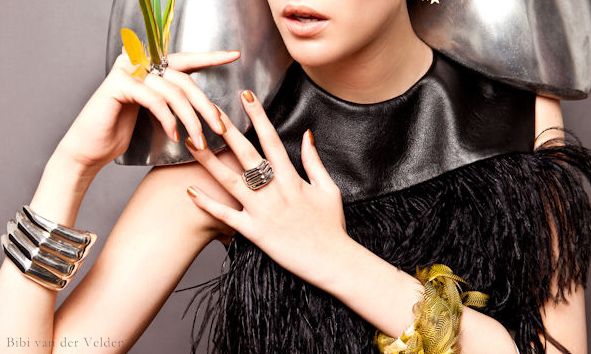 Bibi van der Velden's jewerly is so sumptuous. Bibi is a Dutch sculptor and jewelry designer. By her jewelry you can tell she has quite some imagination. Her designs are not conventional at all. Each design is like wearing a sculptural statement.
Look at this hand, which is one of her signature pieces. Ain't this an original piece. I certainly like the idea of a hand wrapped around a finger alot. Because that's what the Hand ring does. Holding you tight.

Check out Bibi's spring collcetion, the Mammoth collection, it so interesting.


[All images via Bibi van der Velden, Gun magazine and Instagram | Edit and Collage by MoJ]