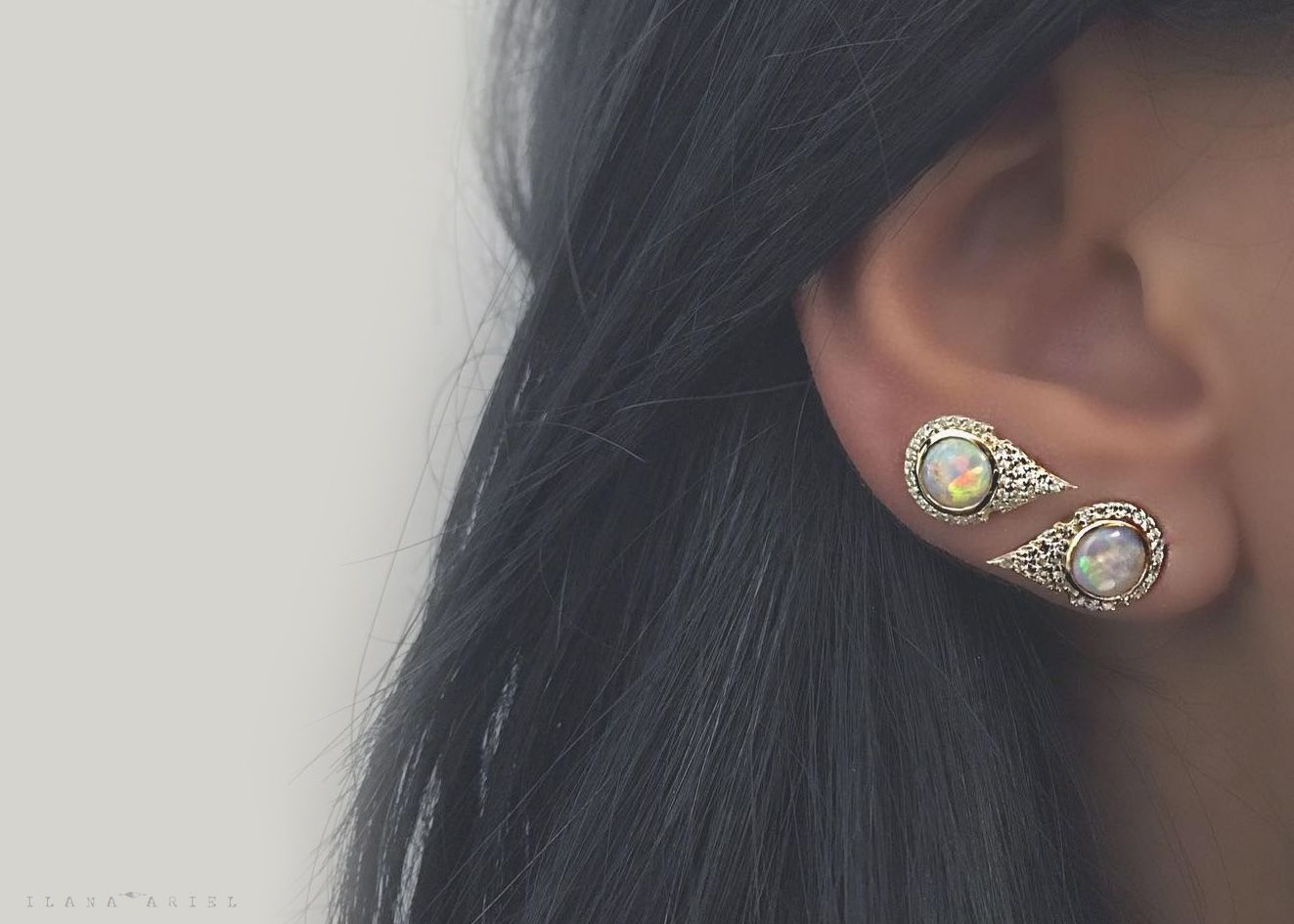 What I particularly love about Ilana Ariel's Grounded collection, is what inspired her for it: tiles! The shapes of every piece of the collection intrigued me, I thought they were very special and unique.  I was curious where the inspo for those shapes came from but it instantly made sense when I discovered where they came from.
Grounded was inspired by Mediterranean tiles from the streets of Tel Aviv. The collection not only imitates the literal ground Ilana stood on, but it was also designed during a time when she was grounding herself in a new place. Wearable motifs and distinctive shapes have been manipulated and played with in Ilana's usual way, keeping in mind concepts like balance without symmetry and the fusion of classic and current styles. The collection boasts asymmetric earrings, pieces exaggerated in scale, as well as timeless yet exciting pops of color. These themes were inspired by Tel Aviv, a place that's beauty exists in its aesthetic imperfections, prominent displays of vibrant hues and classic Mediterranean atmosphere.

I asked what piece of this collection is her favorite and why:
The Small Symmetric Aziza Studs with Opal, earcandy at its best! Don't you agree?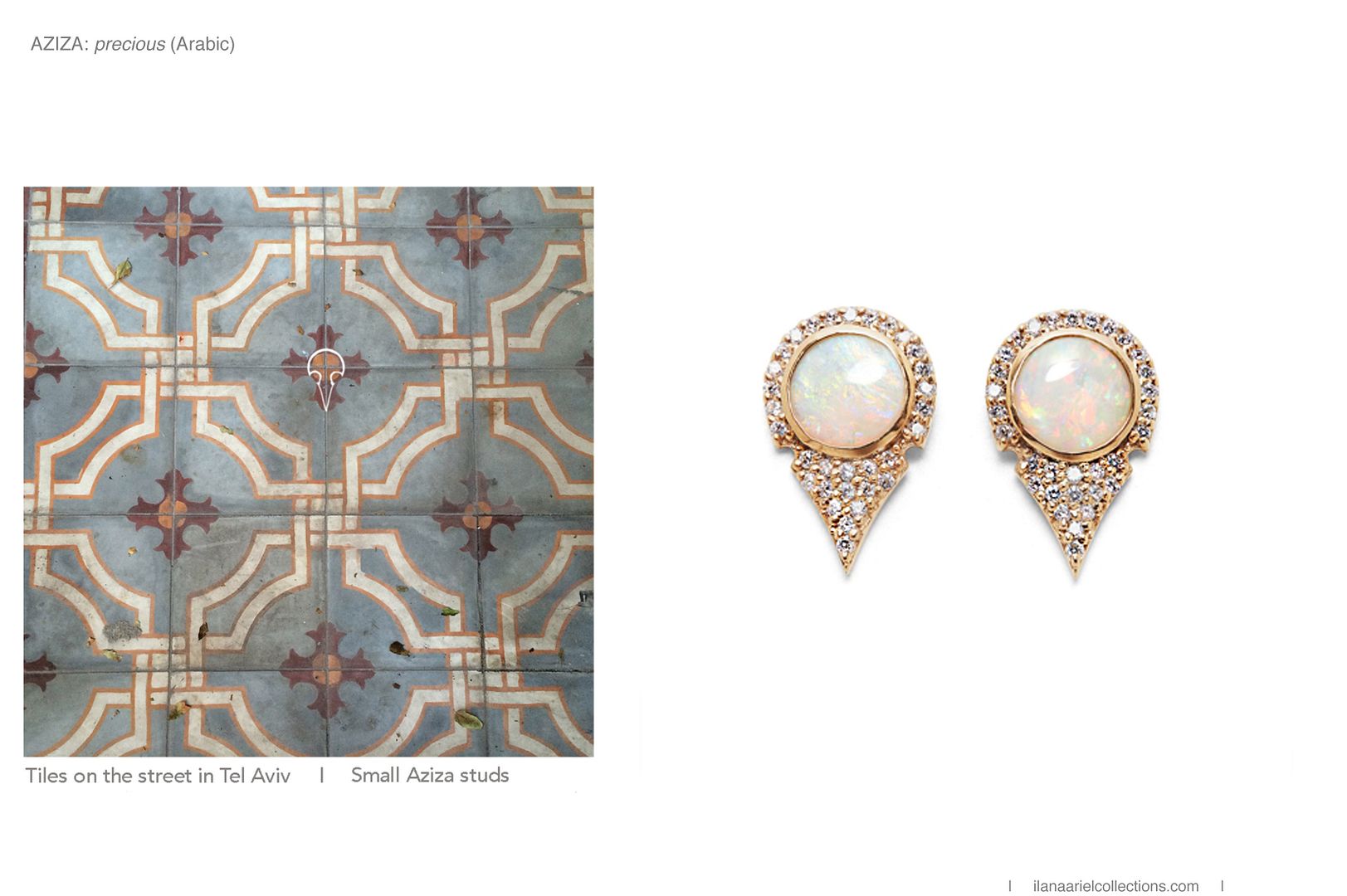 Here is one of my favorites, the pretty Meira ring (which btw looks fab stacked with the Maysa ring as pictured below –  they look perfect together).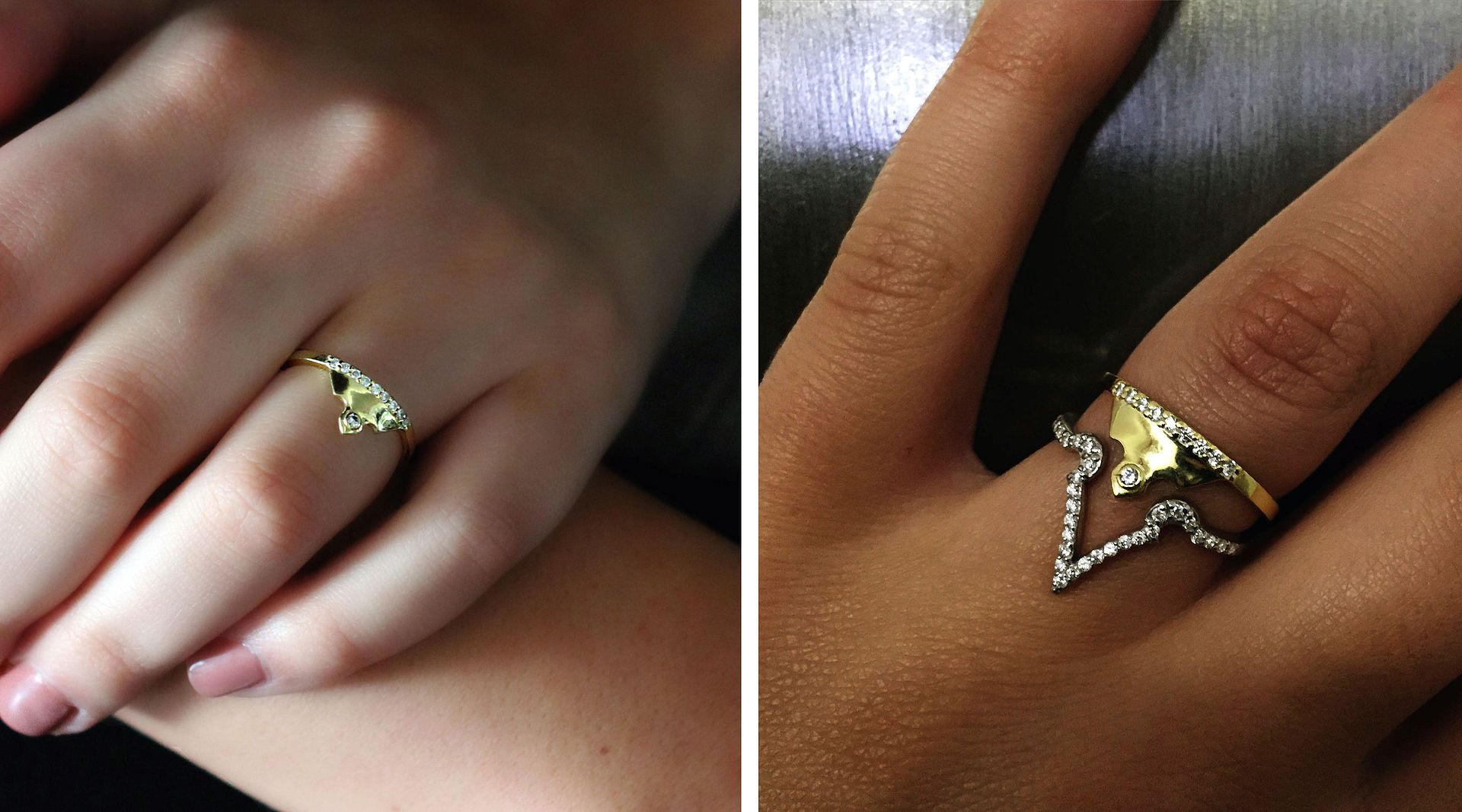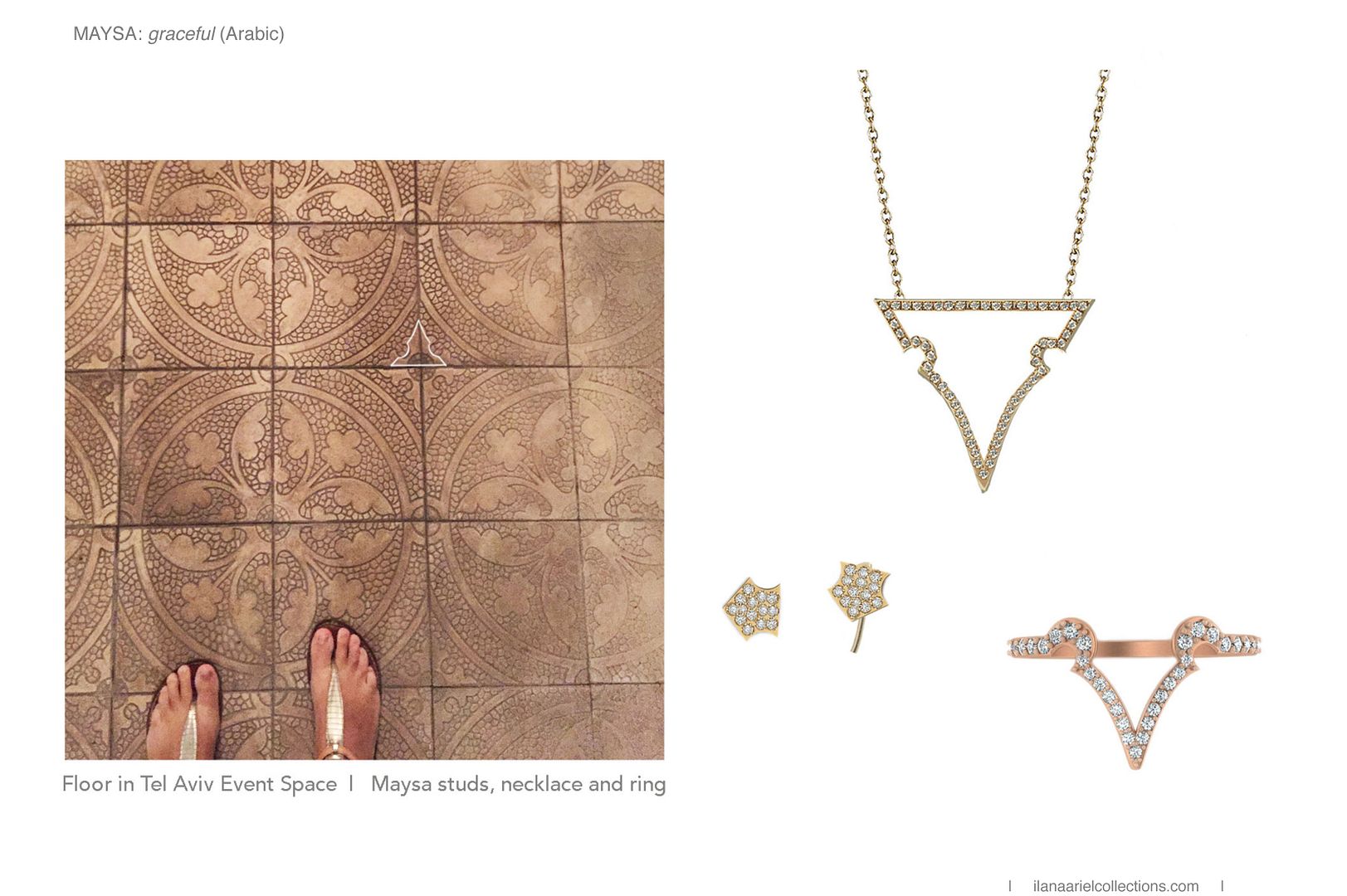 [All images thanks to Ilana Ariel]