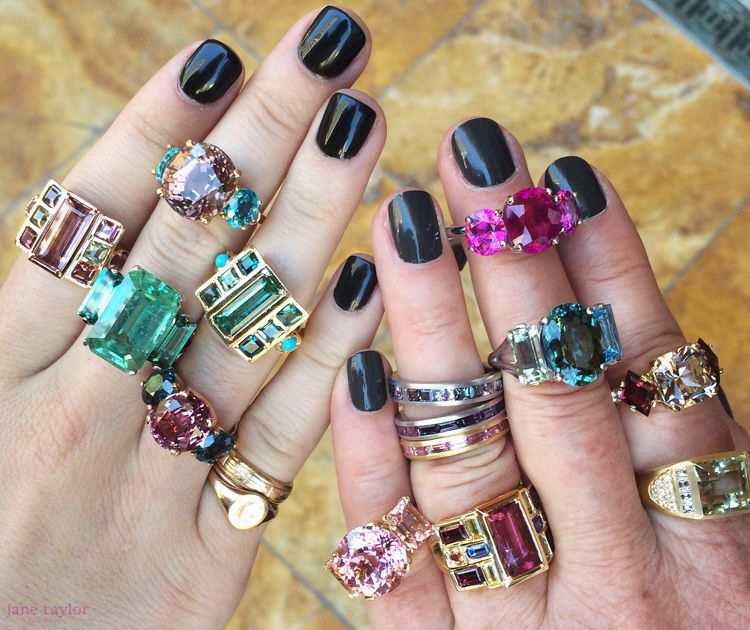 Jane Taylor Jewelry is all about gemstones, shapes and colors. A variety of colors.
Green, purple, pink…you name, you have it. And the shapes, oh… from baguette-cut stones to round and squares.
For every ring admirer, Jane Taylor surely gives you a jewelry orgasm without a doubt. #jewelgasm guaranteed!
Sumptuous pieces like Jane hers, deserve all the attention. All of them. They are beauties who easily fill their owner's heart with love. Yes, love.
Love me some colored stones!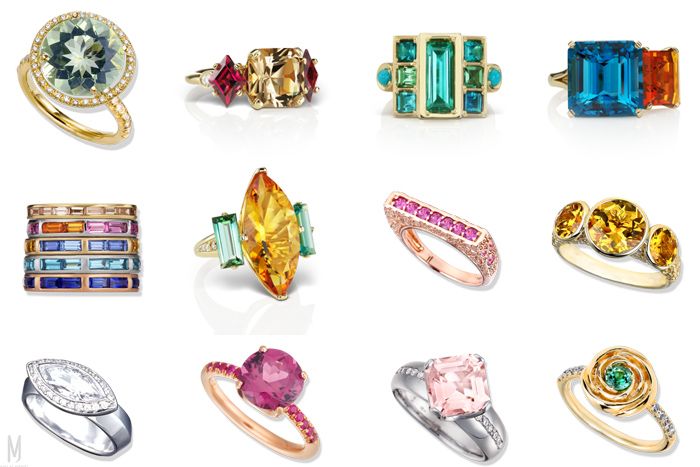 [All images thanks to Cleo and via Instagram & Jane Taylor Jewelry | Collages by MoJ]