Cute yet stylish, the Eyelash ring by GOLD'NBERG is just one of those rings you can't get enough of.
Pretty on its own but also easy to stack with other rings. As when it comes to the Eyelash ear climber, part of the Eyelash Mini Collection, it looks just as fine as the ring.
See for yourself:



The ear climber comes in different styles: mini, drop or both (as a set/mix). You decide on what style to go for! Small, large, single or as a pair…but all are so good. Yup, I know, it ain't easy to decide on just one. *winking emoji*

Hagar is a huge beauty and cosmetics fan and so this is also where she got her inspiration from for her Eyelash collection:
"I always have in mind all the new runway beauty trends, so luxurious and exciting. I was looking to create a more edgier yet relaxed look to compliment the Second Setting collection so the Eyelash mini collection was actually created while rendering the diamond set prongs adorning the Second Setting pieces. These prongs evolved into independent motifs in the Eyelash Mini collection design, while I was thinking of pieces that will be as easy to wear and fun as the RTW makeup trends are." explains Hagar.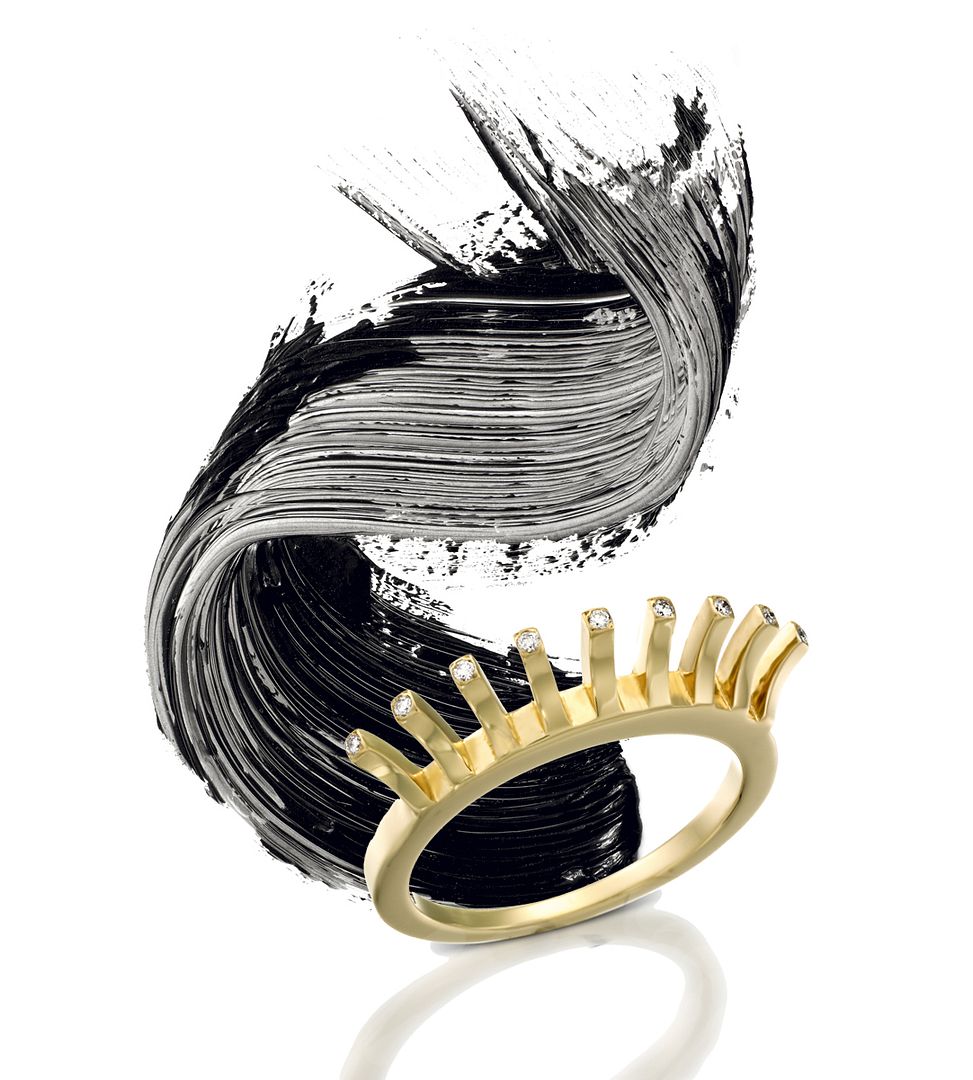 Exclusively, the first look on GOLD'NBERG's newest creation, the Eyelash ring with black diamonds. A real stunner too, right?

Last but not least, GOLD'NBERG and MoJ have teamed up…to offer you my dear readers a 20% discount with this unique coupon code – MOJeyelash20 – which you can redeem online, via the website shop.
[All images thanks to GOLD'NBERG | Collages by MoJ]