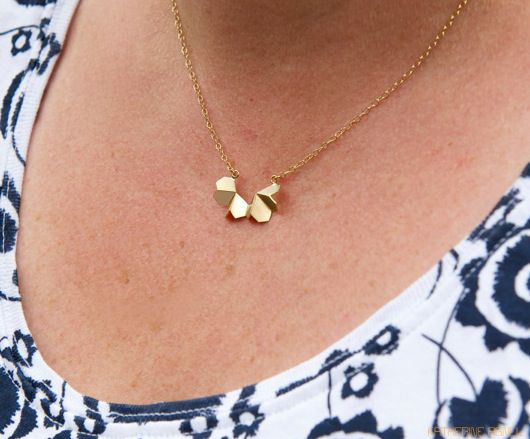 Glasgow jewelry designer Katherine Agnew has created a beautiful geometric shaped Clover Pendant Double. It is a necklace which you perfectly can wear in your everyday lifestyle.
The clover shape is very recognisable but also without being too obvious it actually are two clovers. Get what I mean?
I like the fact the pendant has been scored and folded which gives it a 3D form.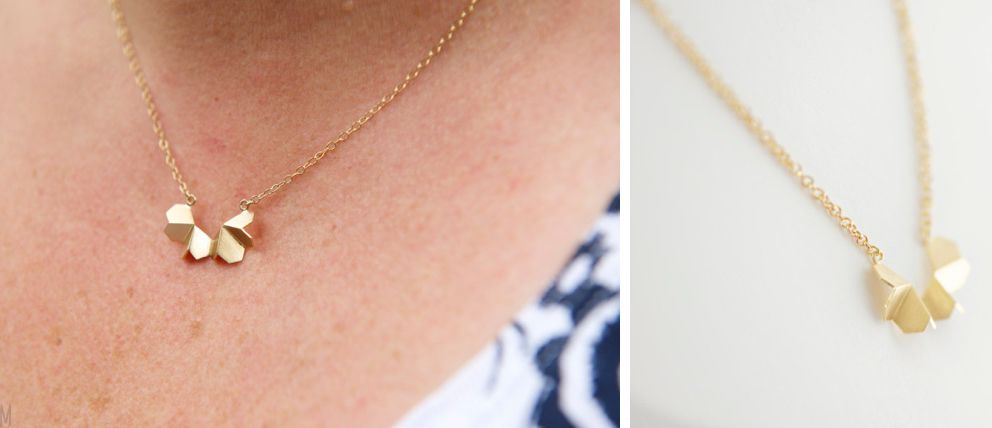 [All images by and via Katherine Agnew | Collage by MoJ]