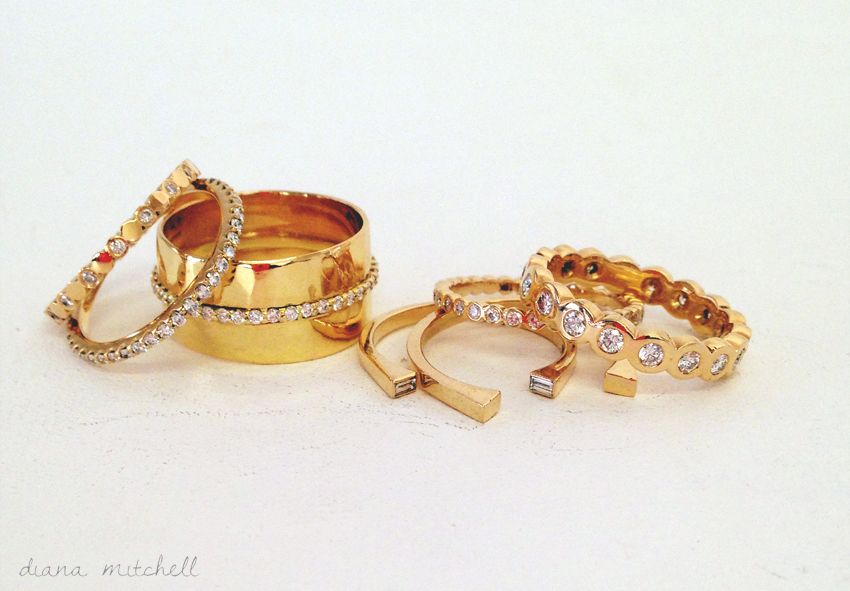 Today's designer spotlight is NYC based Diana Mitchell. The thing I love about her style and designs is their simplicity. I am always amazed on how simplicity can be so beautiful. The forms and designs are neat and clean but they still do stand out easily.
Diana Mitchell jewelry is based on pure and uncomplicated forms and is designed to be effortlessly worn and loved every day.
Each piece is handcrafted using the finest materials available, including recycled metals and conflict free gemstones.



Diana about herself:
"I've always been a design-oriented person. I originally studied architecture but jewelry design really resonates with me because of the personal and intimate relationship jewelry has with each individual. I love working with my hands and creating pieces that I know are loved by the person that adorns them and will be passed down for generations. There is something really special about making something as personal and meaningful as a piece of jewelry. Inspiration comes from so many different places for me – this amazing and vibrant city where I live – the energy, the architecture, and the diverse and beautiful women who live here."

Below are some of my favorite pieces by Diana. That Opal lariat is so lovely!
[All images thanks to Diana Mitchell | Collage by and edits by MoJ]