MoJ's theme colors, black and pink… I've been thinking on doing this blog post since a loooong time and then have been thinking to wait until July, when the blog celebrates its 4th anniversary (yay!)…but happens I couldn't wait any longer *inserting angel emoji*.
So I made a little selection of everything black and pink as these colors work so well in jewelry as well. It goes from black diamonds, ruby, pink to black rhodium and more. I hope you'll enjoy!

[double_angle_list]
[/double_angle_list]
Because I couldn't pick just one piece from AnaKatarina, I decide to show you these three: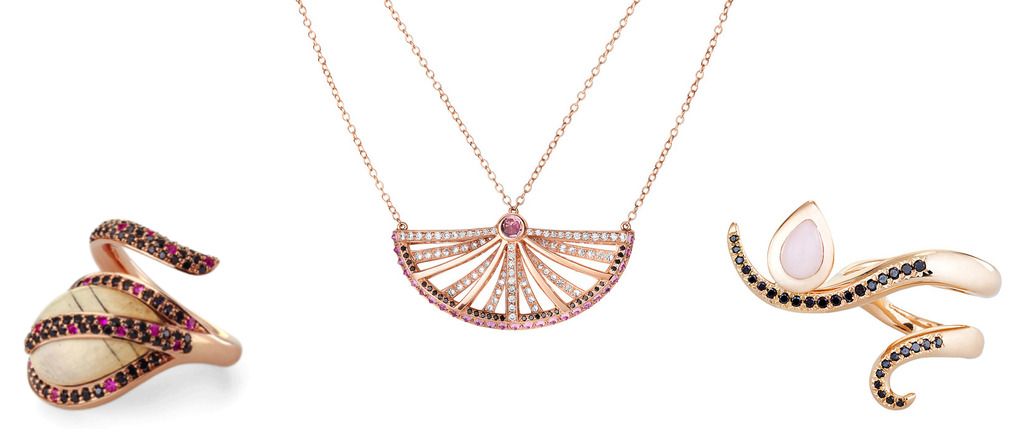 Black Diamond and Pink Sapphire Ishq Snake ring  |  Sumerian Statement necklace
Pink Opal and Black Diamond Serpentine Sleeps Swish ring
Oh and I also thought these look amazing! Very girly.

Happy Little Gems Pink Opal earrings

[All images as mentioned in the links above]