As I was looking around to see which ring by Artëmer I would feature today, I once again had the same problem: which one?
So I will present you four pieces – well, actually five, as one of them is actually a ring set – which I completely adore. Starting with my #1.
It's no longer a secret I love fine jewelry. Artëmer is one of my favorite brands when it comes to fine jewelry. If you love fine rings just like me, than you will from now on love designers Tomer and Tanya Mikaeilyn.
So let's take a look and swoon together!



Pear Diamond ring with Pave Diamonds Crown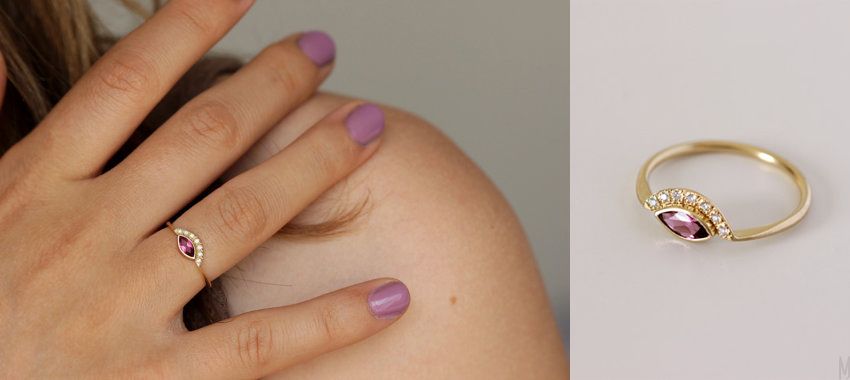 Pink Marquise Tourmaline ring with Pave Diamonds

Trillion Set :
Dual Stone ring & Trillion Diamond ring

Pearl ring with a Pave Diamonds Crown
[All images via Artëmer | Collages made by MoJ]