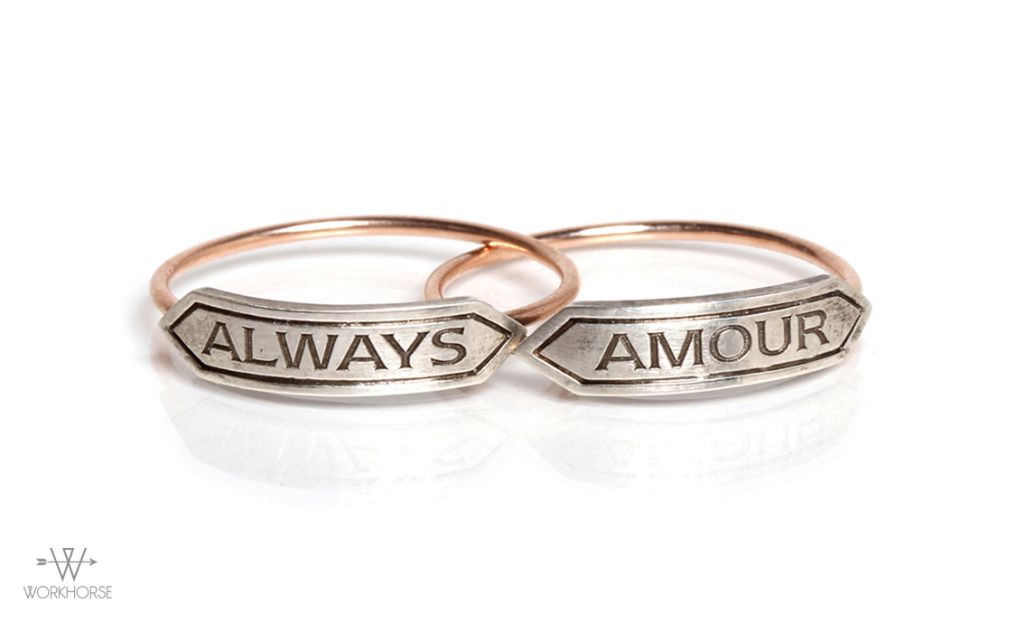 Amour pour toujours! We all want to be believe in love, in love which last forever. Always and ever, forever.
This ring is called Callula, which means "small beauty".
These banner rings by Workhorse Jewelry are made of oxidized silver  and 14k rose gold bands. The "Amour" engraved ring pairs well with "Always" which makes a fun combo not only because of the meaning but also because one word is in English and the other in French. And what else is more romantic than the French language? 😉
Amour always, always love.


[All images thanks to Workhorse Jewelry and IHPR | Edit and collage by MoJ]