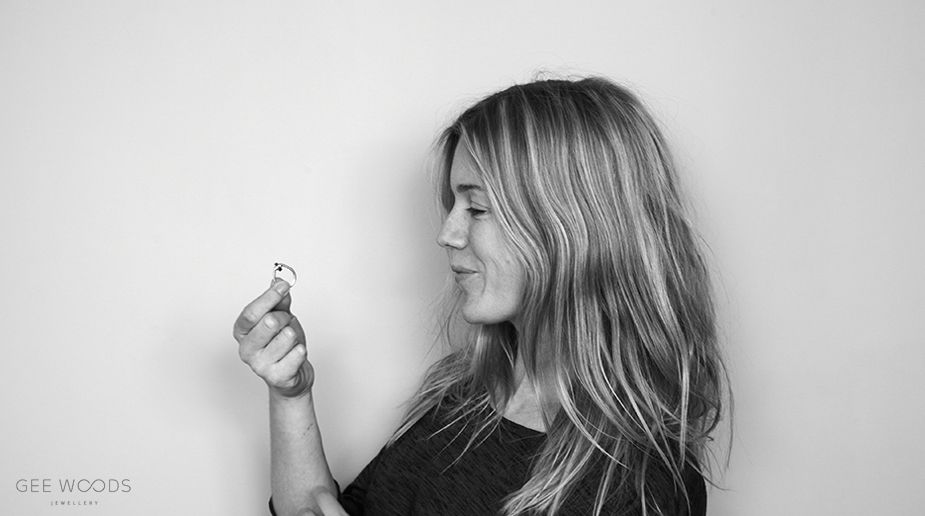 As February is all about love and Valentine related, I thought to ask bespoke jewelry designer Gee Woods about her love for her work and her actual favorite creations.
Because love isn't only between humans and animals but also what passionates you.
What is your current favorite piece you've created? And why?
I have two pieces that I absolutely adore. The first is a citrine and diamond bombe ring designed for a client last year. We recycled a diamond ring of hers and then added some citrines into the mix. She wanted something quite linear and simple but chunky. Usually I start designing and the pieces are quite fussy and busy, I then simplify them down into something much cleaner that will last the test of time a little better. I love that the citrines and the yellow gold are such warm colours and then there's a little bit of the cool diamonds thrown in to transform it into something pretty special.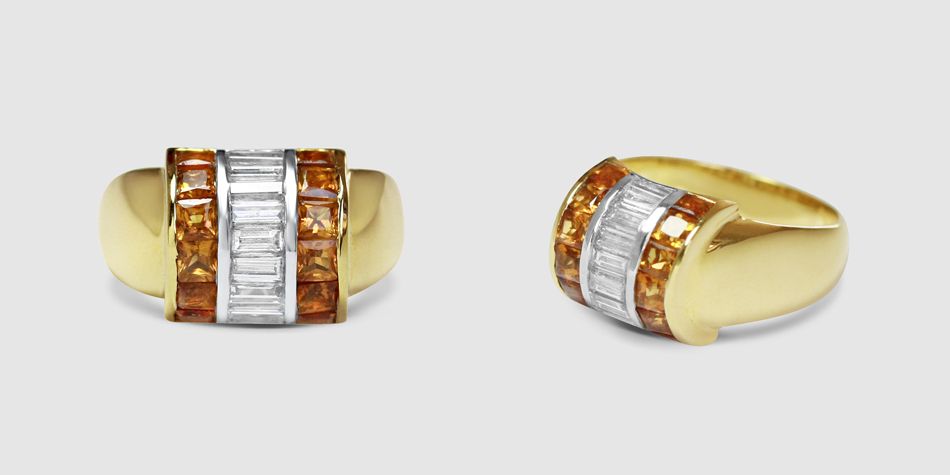 The second is also a ring but this time an engagement. The client already had the central brilliant cut diamond but wanted something a bit funkier than a solitaire so we decided to go for a hexagon surround. I like mixing metals as I think it tends to look a bit more interesting. The yellow gold is so warm but diamonds look much better set into white gold. The diamonds are set pretty low so it doesn't stand too proud and wraps around the finger. It's always a bit nerve wracking making an engagement ring without the girl's input however, luckily, the girl in question loved it!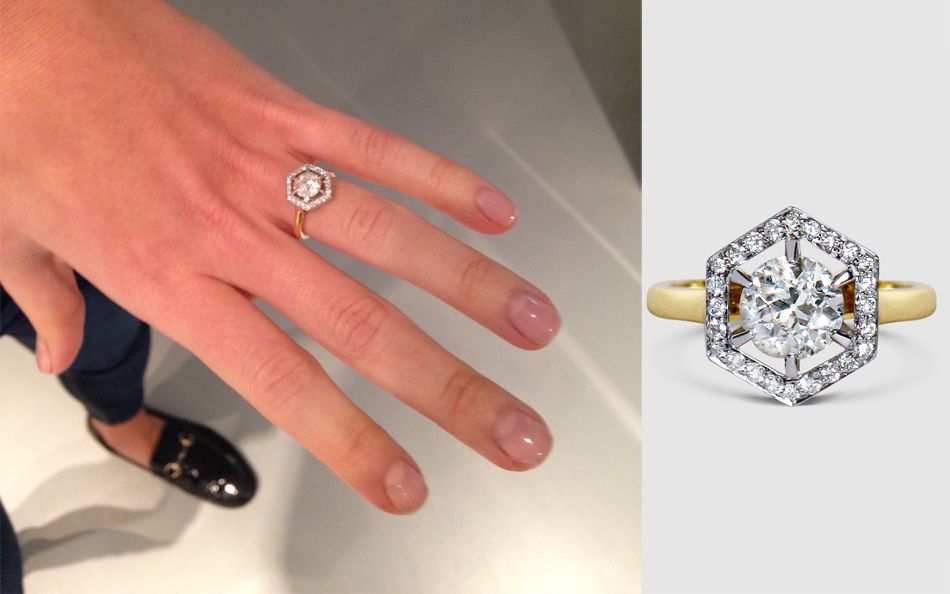 What do you love about being a designer?
Every commission is very different so every design is interesting in a different way. I love the interaction with the client and the feeling of success when we finally nail a design down. It's also so satisfying seeing one of my designs become a finished piece that will be taken away and hopefully loved for years to come.
Have you always known you'd become a jewelry designer?
No, not at all! I got made redundant from an office manager job when the recession hit (I was terrible at it anyway!). I then found a maternity cover position at a jewellers who then asked me to stay on. I stayed there for 4 very happy years where I learnt an enormous amount. I then decided the time had come to set up on my own and I haven't looked back!
[All images thanks to Gee Woods]