Yes, I have seen 50 Shades of Grey. Yes, I did enjoy it a lot.
I admit, until now, I didn't know about Dakota Johnson. But she has such an angelic face! She is a stunning lady.
and then I saw the photo's of her at the UK premiere. That plunging neckline! Wowsers! I guess every woman wants to be her. Besides that I also instantly noticed her amazing pearl ring. Less is definitly more. Dakota has proved this with her incredible white outfit. Breathtaking.
WHAT: UK Premiere of "Fifty Shades Of Grey"
WHEN: February 12th, 2015
WHERE: Odeon Leicester Square in London, England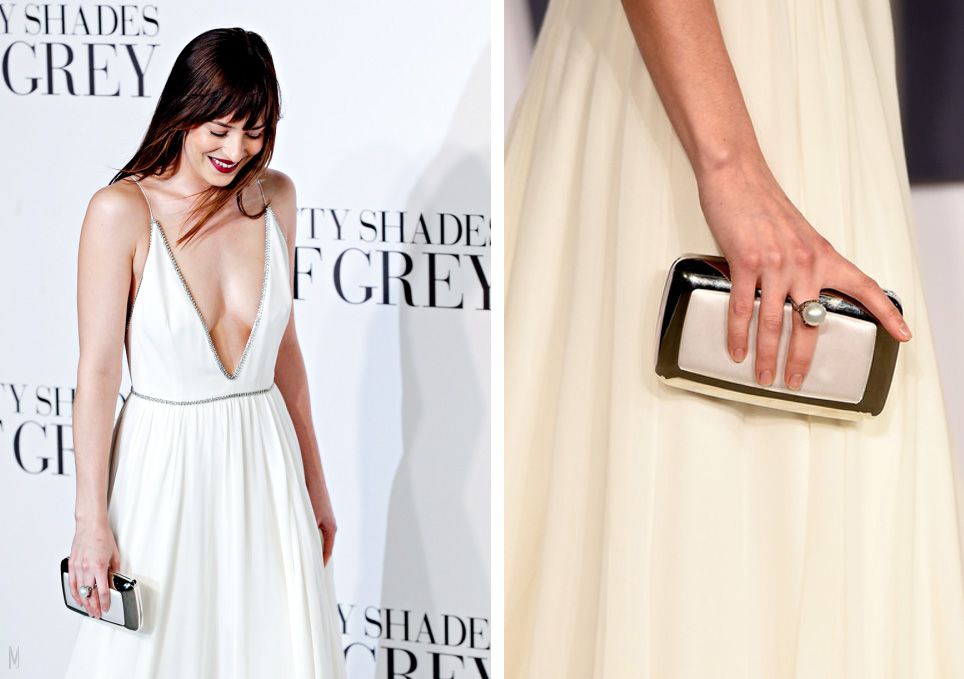 [All images via Zimbio, Jamie Dornan News, Sugarscape and as mentioned in the links above | Collages by MoJ]