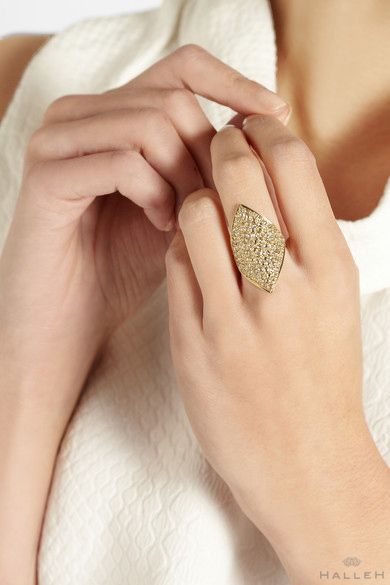 Sparkling diamonds. ..plenty of sparkling diamonds in one ring. Say Hello to the Shield ring by Halleh.
You just gotta love designer Halleh Amiralai's creations. All so shiny and pretty.
This ring is one of my favorite ring by Halleh. More examples? The 11 ring and the Bondage ring.
Be sure to take a look at all of her pieces. You will adore.


[All images via Halleh and Net-A-Porter]