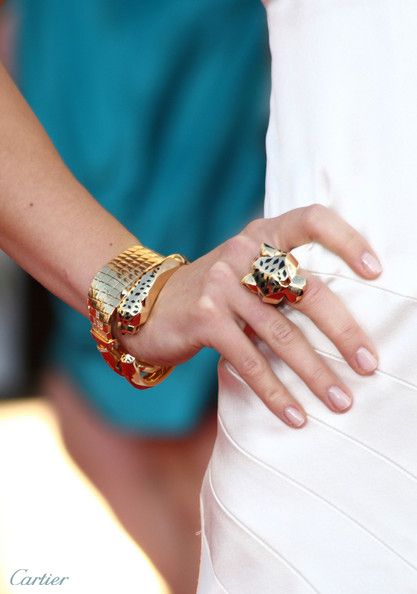 I once already wanted to feature this ring. So, voila…I finally did it.
This is the amazing and bold Panthère ring by Cartier. The ring ain't new but it does look fabulous. A real statement piece if you ask me.
In a way, it reminds me of a ( fine looking) panther ring my mom once owned and a gold-plated one by my grandmother, which I do own.


The Panthère ring has also been worn by several celebrities such as Kristen Stewart, Carmen Diaz, Eva Mendez, Olivia Wila, Lady Gaga and Rachel Zoe. Just to sum up a few names.
[All images via Cartier, Vanity Fair and Zimbio]