I love Katie Gruber's work. It's actually thanks to her and her designs I have started to adore bold  and less classic rings.
First I loved her work in general, then I fell in love with her amazing concept of the Casing rings and thanks to this I now also adore (a lot!) her bolder rings with not the usual forms.
Every photograph of her rings on Instagram makes me drool.

Each ring looks different but look even better worn together. As if they are compatible like yin and yang.They are perfect just the way they are.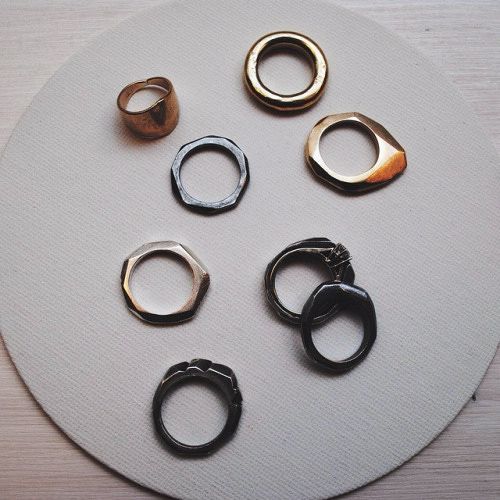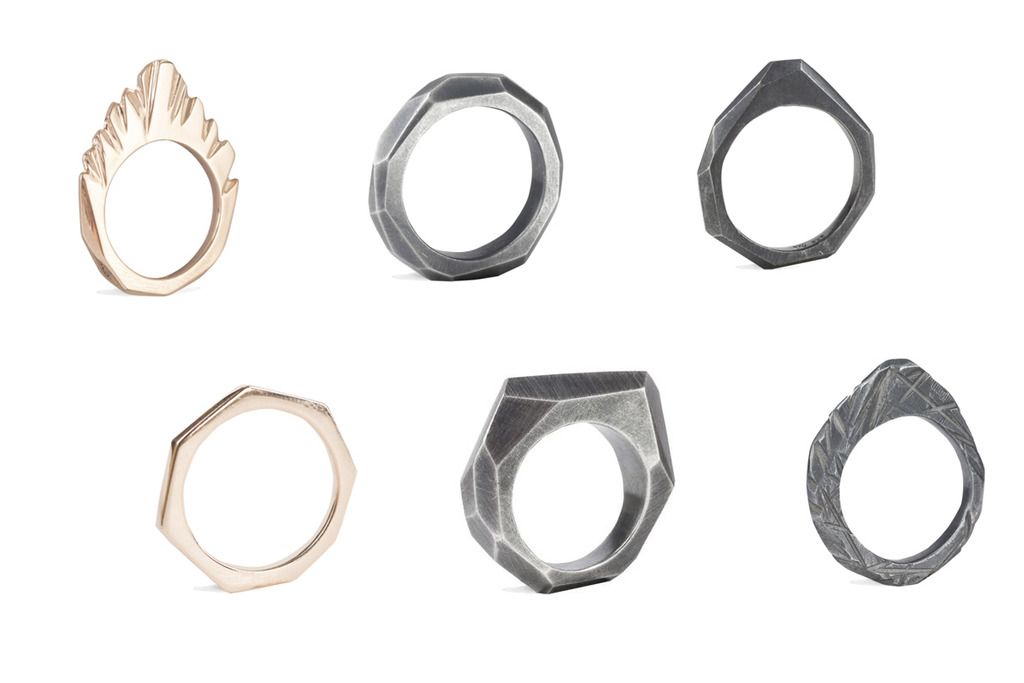 [All images via Katie Gruber]