Creative director Laura Vann of V Jewellery, founded with her father, has an eye for shapes and art deco. I say art deco because that's the time period fits the best to her vintage inspired pieces.
All of  the V Jewellery pieces are stunning, there is no questioning about that. I even want to bet with you there is not one piece you don't want to own. The jewels are timeless. And if you are a lover of vintage, you will adore V Jewellery. End of story.
So today let me present you a piece of the AW14 collcetion, the Simplicity Multiform ring. It's a ring with four baguette cut stones and all 'mismatched', set at different heights. That's what makes this ring so different and, to me, so loveable.
Classic but modern. And elegant.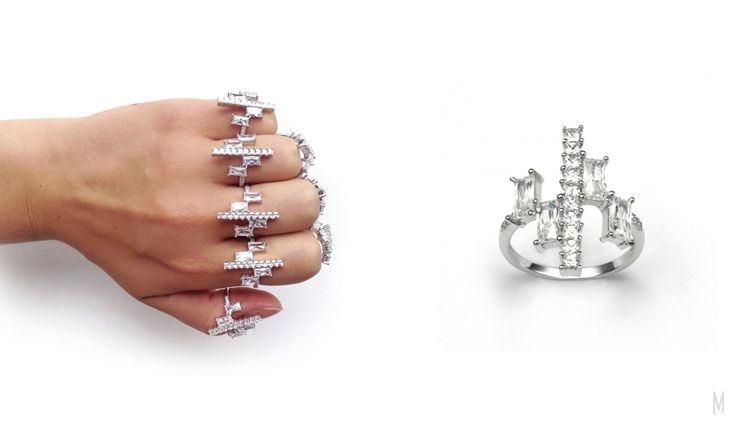 [All images via V Jewellery andInstagram | Edit & Collage by MoJ]