What I love about MeitaLove is simply everything. From Meital's rings to earrings to everything else she creates.
As MoJ's March blog posts are all about jewelry without gems, I thought these four rings by Meital would be perfect to put in the spotlight today.



The rings I'm talking about are the Crown ring (super cute!), Single Stacking ring, Single Wavy Stacking ring nd the fabulous Triangle ring.
All these beauties have a thing in common, granulation. All of Meital's pieces, including these rings, have impeccable details.
Head over to MeitaLove for more beauties to fall in love with.
Meital on what inspires her:
"I am addicted to creating jewelry designs! My inspiration comes from so many things. It may be the gemstone I just purchased that fills me up with how beautiful it is, but other times I just work in the moment.
I just really really love jewelry"
Keep up the great work lady!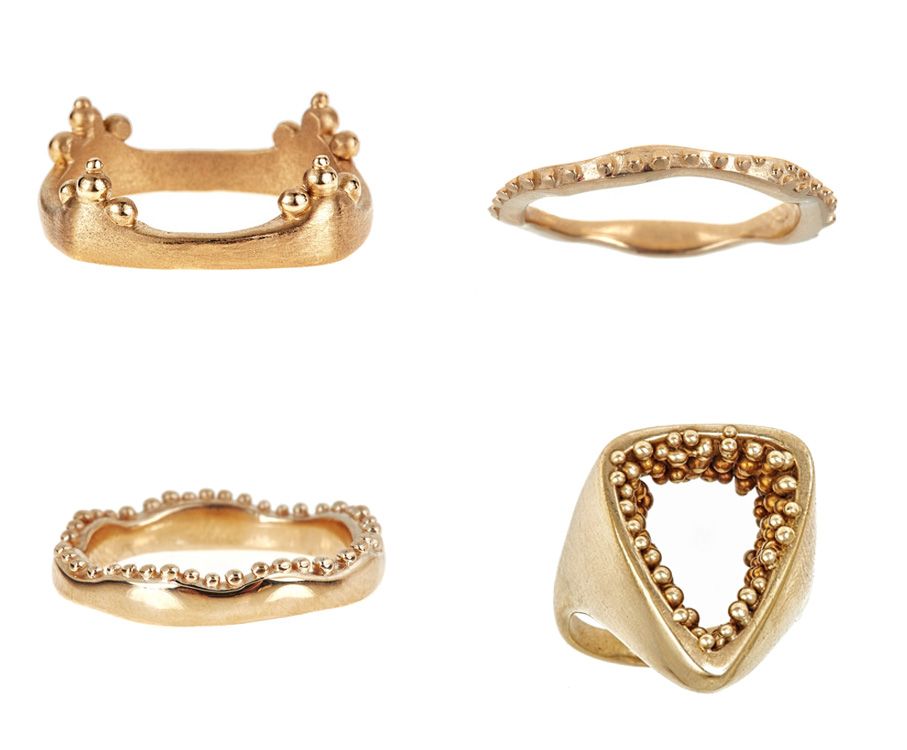 Stack them any way you like, with as many rings your fingers can carry! 😉