Ladies, meet Timber Line Jewelry. This new jewelry line salvages some of the particularly beautiful offcuts made in furniture production. Ain't this an interesting way to create jewelry pieces? Rescuing from loss in a way.
The designers behind the line, Nikki and her husband Sam, actually design and build furniture. They strived to design and fabricate their products while minimizing the amount of waste and scrap. By using material offcuts and making them into beautiful and geometric wearable pieces is just so clever.
And so this is the Lotus necklace, made out of white Corian and Walnut. Pretty one!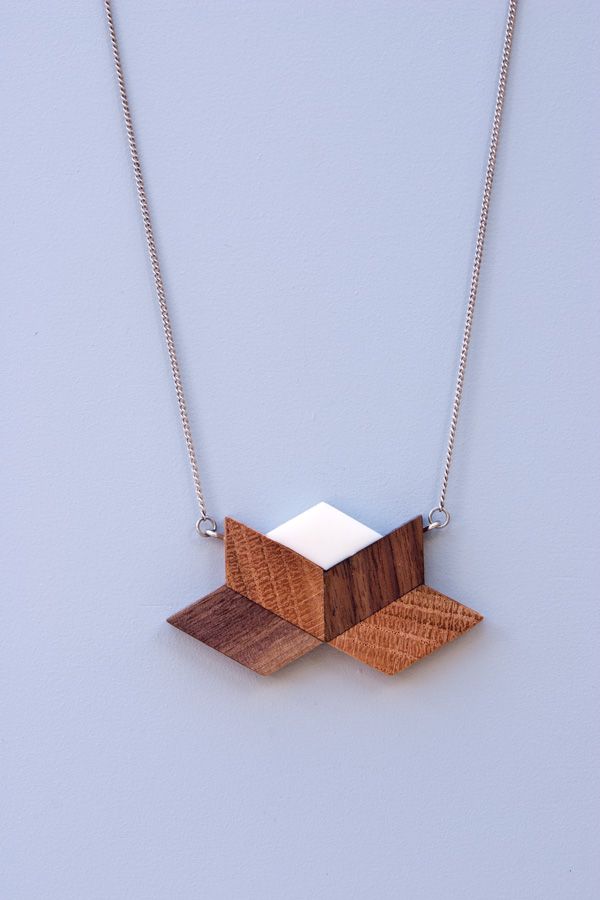 [All images via Timber Line Jewelry]