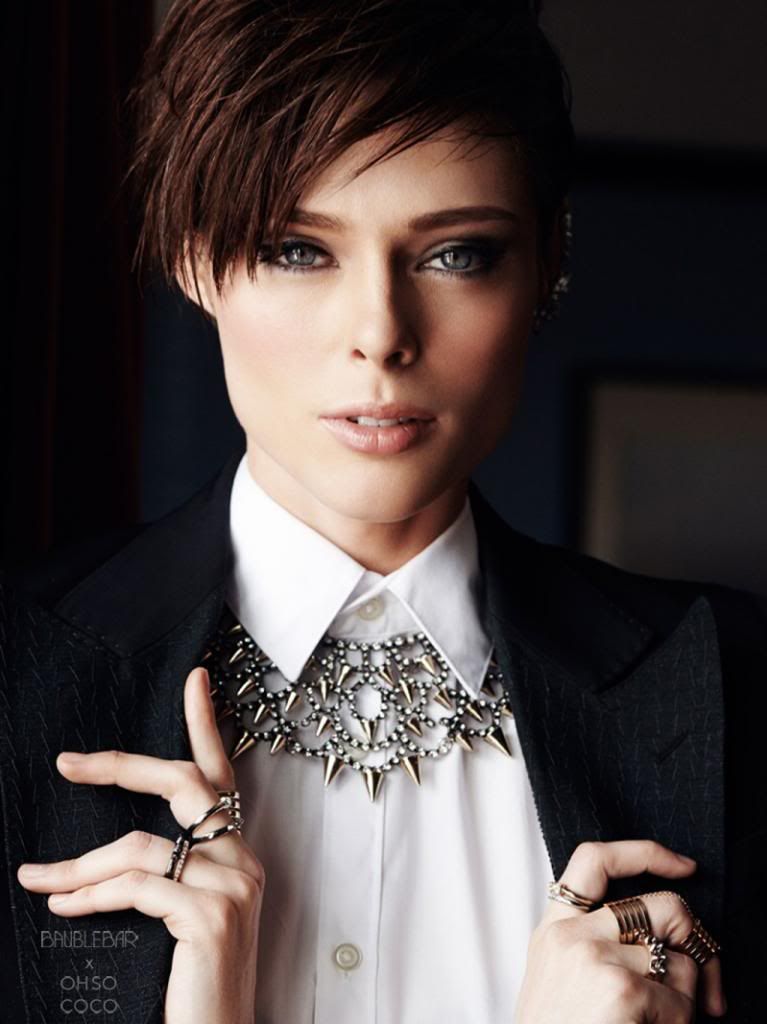 Voila, it's here. Baublebar x Coco Rocha. Yup, the model is this months Baublebar's Guest Bartender.
I must tell you that I discovered the gorgeous model once I had seen The Face where Coco was a judge alongside Karolina Kurkova and Naomi Campbel. Instant lovestruck! Who was that girl with that pretty face and amazing hair? I already loved Karolina's looks but then I adored Coco hers just as much. I could not decide if I would be Team Coco or Team Karolina.
Anyway, here is her own jewelry collection in collaboration with Baublebar and I'm showing you the Gothic Fang bib necklace.
Coco tells Nylon mag:
I'm not a big fan of excluding people and I don't think that money or price tags should dictate style. In creating this collection, I wanted to create jewelry that has a high-fashion editorial feel at a price most people can afford. I'll be wearing this collection to gala's, fashion shows and to go get gas in my car and go grocery shopping! I can't wait to see where others wear it too!
I definitely lean more towards statement necklaces. An earring or bracelet can be covered by clothing or hair but the necklace is always out there, always a conversation piece.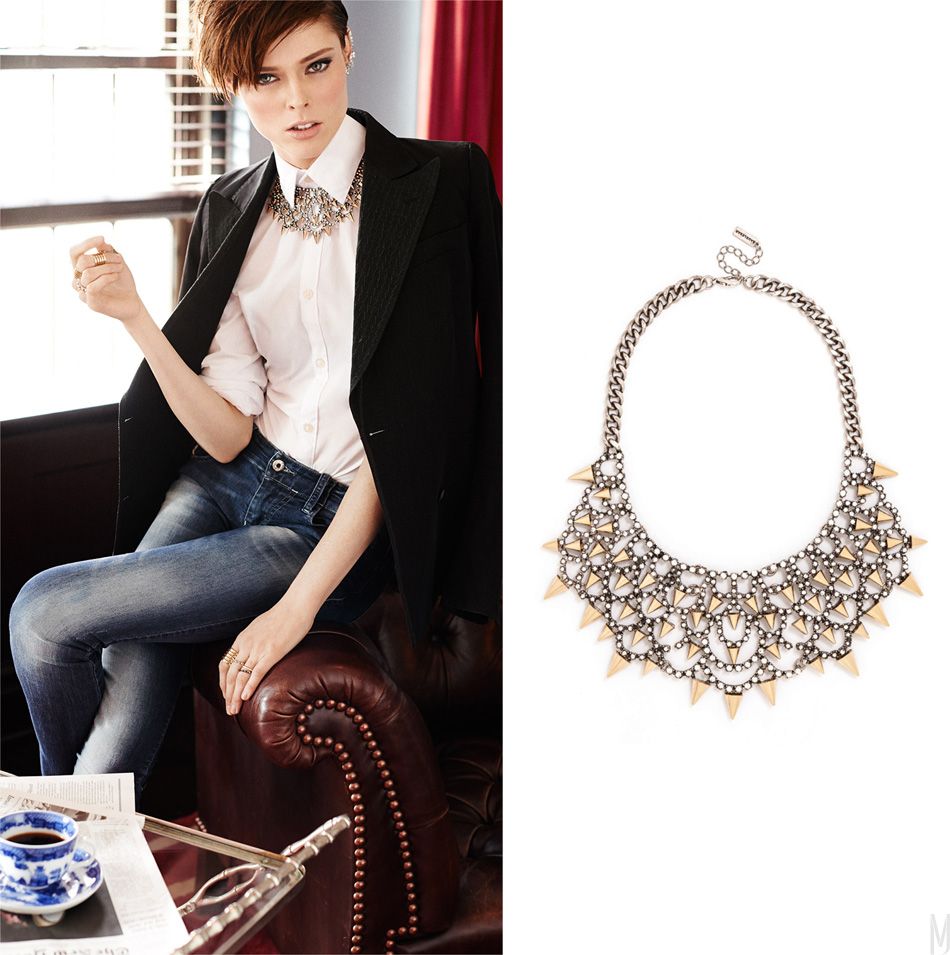 [All images via Baublebar | Collages made by MoJ]