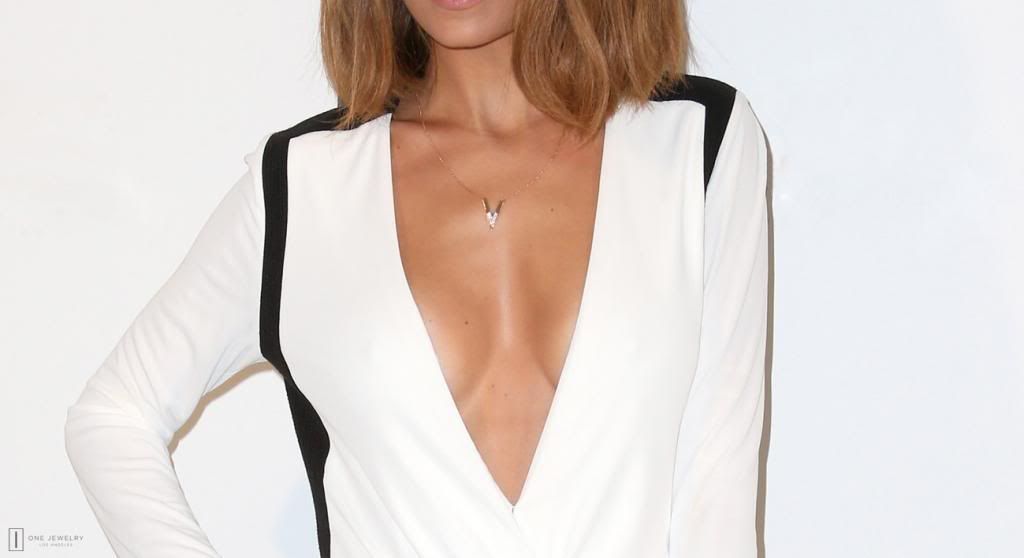 I heart Gabby. Who's Gabby? It's a necklace by One Jewelry. A beautiful v-shaped pendant with some pavé white diamonds. Gorgeous. And perfect to layer with. It's simplicity at its best.
This necklace has, FYI, seen worn multiple times by Nicole Richie. The Gabby necklace is one of One Jewelry fabulous pieces. Fine jewelry, it's everything I like!

While scrolling through One Jewelry jewels online, I noticed each piece has a girls name. Unfortunately there is no 'Sophie'. I wonder how a 'Sophie' necklace or ring would look like!


[All images via and Style Bistro | Edit by MoJ]