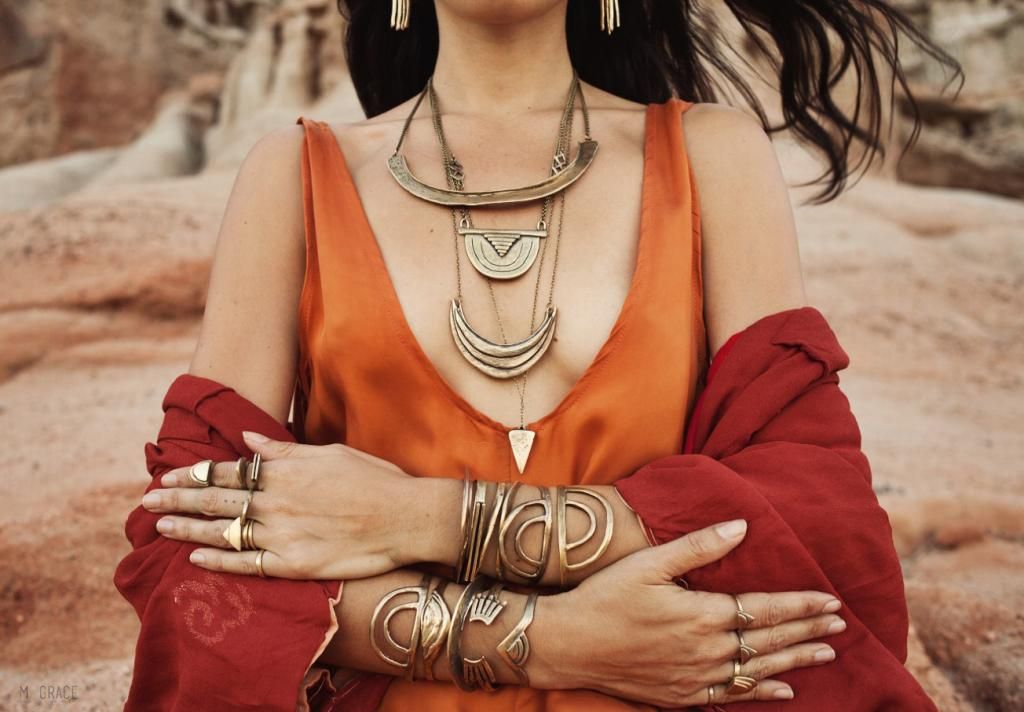 Have you fallen in love with all the jewels as seen worn on the image above? I know the feeling!
Now take a closer look at the second top necklace. Yes, that one. This is the Eternity necklace by M. Grace jewelry. It is one of my favorite necklaces by designer Malia Grace Mau.
The design of this piece has something acient. But the necklace has everything to like about it.


[All images via M. Grace jewelry | Edit and collage by MoJ]