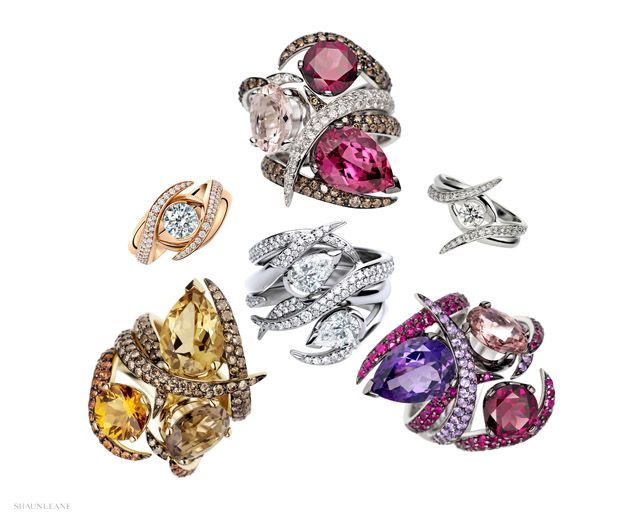 While I am sitting here, I am conveteing Shaun Lean's Talon earrings but haven't figured out yet which size I like best…
Anyway, the reason why I adore Shaun Leane is because of his amazing edgy designs such as the Sabre collection and his fine jewelry in general. He amazes me over and over again.
The Entwined collection is pretty much amazing. Especially when it comes to the rings. With multiple rings you can create one statement piece. For example the Ruby Aurora set is made of three interlocking rings:
the first with a pear shaped amethyst stone surrounded by rubies, the second with an oval pink tourmaline stone set with pave purple sapphires, and the third ring has a round rhodalite stone also surrounded by rubies, each set in 18ct white gold.
The Entwined collection celebrates the inspirational essence of modern romance in uniquely handcrafted interlocking engagement rings and bridal adornments. Each intertwined piece is fashioned to perfection to represent the eternity of love and the unerring individuality of human commitment. And that's what I like about it too, just as the well known (antique) entwined snake rings.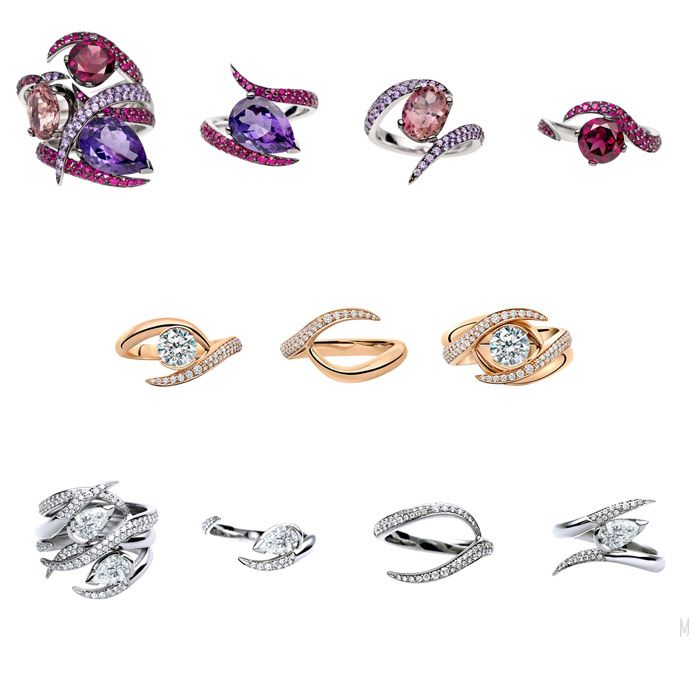 [All images via Shaun Leane | Collage by MoJ]