Let me tell you about this beautiful soul, Lauren, designer of Ellie Air who has a heart of gold.
She actually reached out to me a few months ago, asking if I'd be interested in participating in a project to raise money for charity. A Charity Jewelry collection (it's called the Carita collection fyi) where she works with 12 different people (bloggers, jewelry lovers, etc.).
12 as in 12 months. And 12 months as in 12 different jewelry pieces.
Each blogger chose their own month, in my case it's April – my grandmothers birth month, and chose a charity that 50% of the profit of that month's piece will go to. The remaining 50% of profits will go to The Lullaby Trust, which is Lauren's chosen charity – you can read more about it here. I chose Stichting tegen Kanker, a cancer foundation because I know a lot of people around me who have family members and friends who are fighting cancer or have died from cancer.
Here's where the charity bit comes in – for every birthstone Lauren creates a completely unique piece of jewelry that's worth £300+ retail price, and 100% profit will go to charity. Isn't this just amazing?
And that's not just it…


Throughout this year, 2017 that is, Lauren will offer a different a piece as a giveaway, per month. This giveaway is running right now on Instagram, so hurry up to enter! It ends on Sunday, April 16th and the winner will be announce the next day. Happy Easter to you! 😉
The giveaway is a way to get people involved and to show these 12 unique pieces of jewelry to a huge number of people, to sell all 12 pieces, and give 100% profit to charity.
April | Diamond Rose Gold Necklace
Gold | 18ct Rose
Necklace | 18″
Diamond | 0.20cts, G colour, SI1 clarity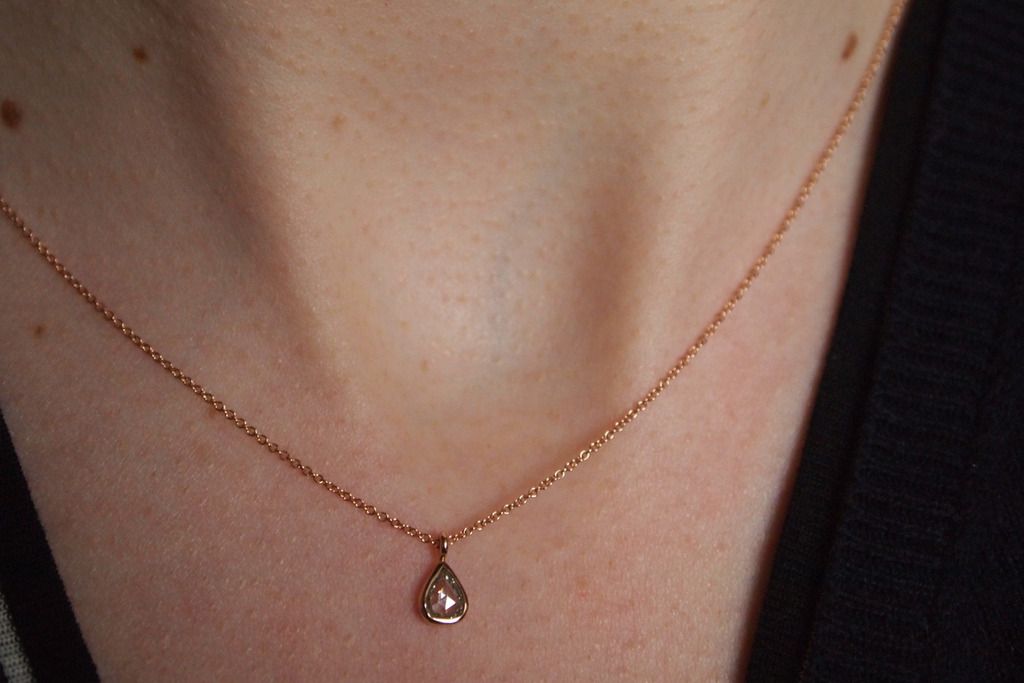 This beautiful April piece is part of the Carita collection, with 100% profits going to The Lullaby Trust and Stichting tegen Kanker, as chosen by Lauren and myself.
A diamond necklace for all you April babies and diamond lovers.
Rose cut pear shape diamond set in 18ct rose gold.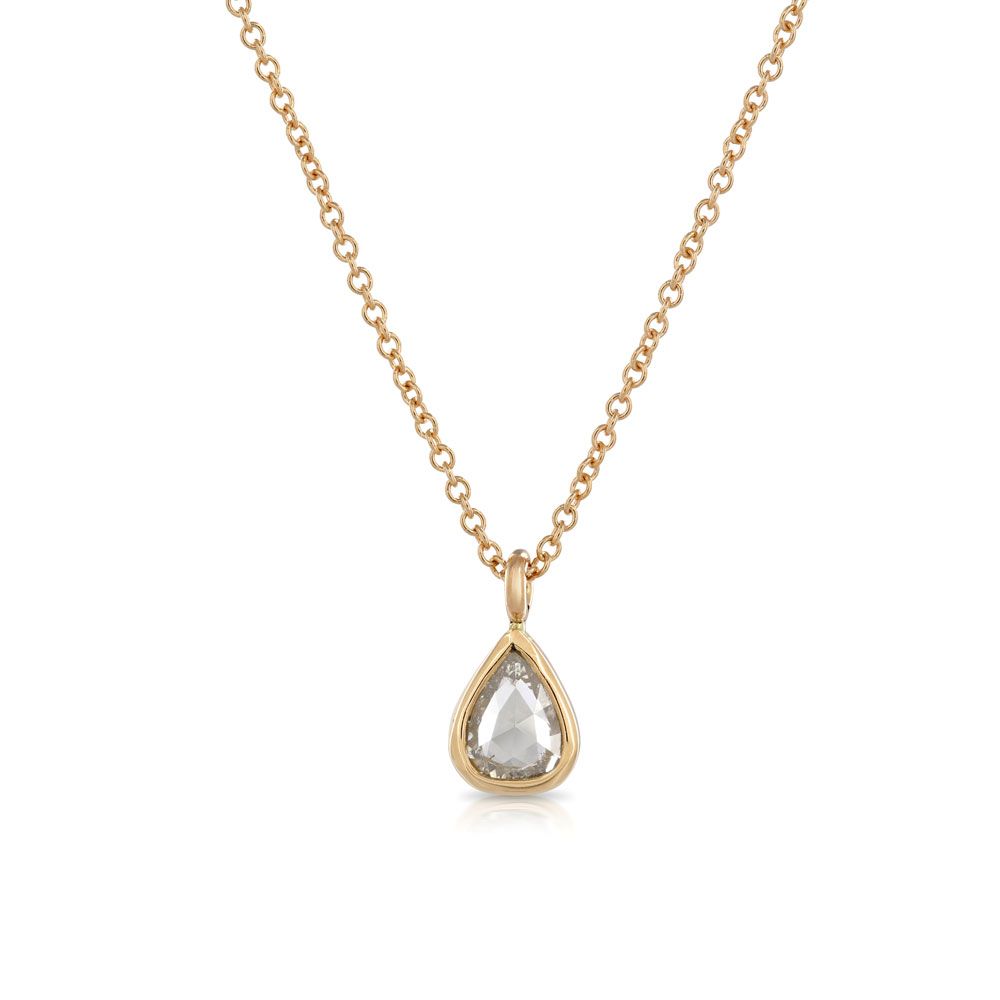 [All images by Ellie Air and MoJ]