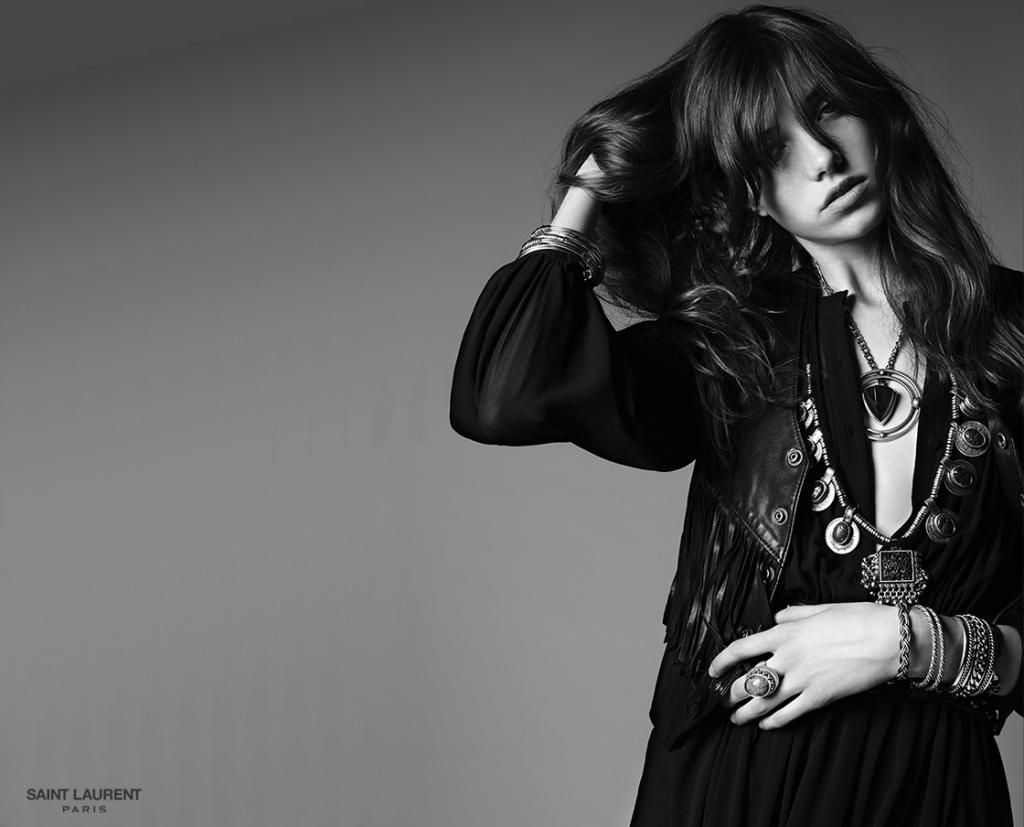 This lovely necklace by Saint Laurent is composed of two circles with a quartz stone suspended inside it.
It may look a quite big pendant but that's what make it stand out. Because volumes speaks and this jewel definitely speaks.
This Art Deco Quartz pendant might become that classic piece of your jewelry collection which you'll want to wear everyday.