Katherine Kim of KAT KIM is a New York-based designer which you might know from her formerly brand Mirlo.
Katherine's designs are modern pieces which are finely crafted. Her Diamond Peak Double band is a perfect engagement ring. As soon as I saw it, I was just like 'aaah'.
This little baby is modern (but with a classic and clean touch to it), unique because of it's beautiful design but also very classy. And…perfect to stack with!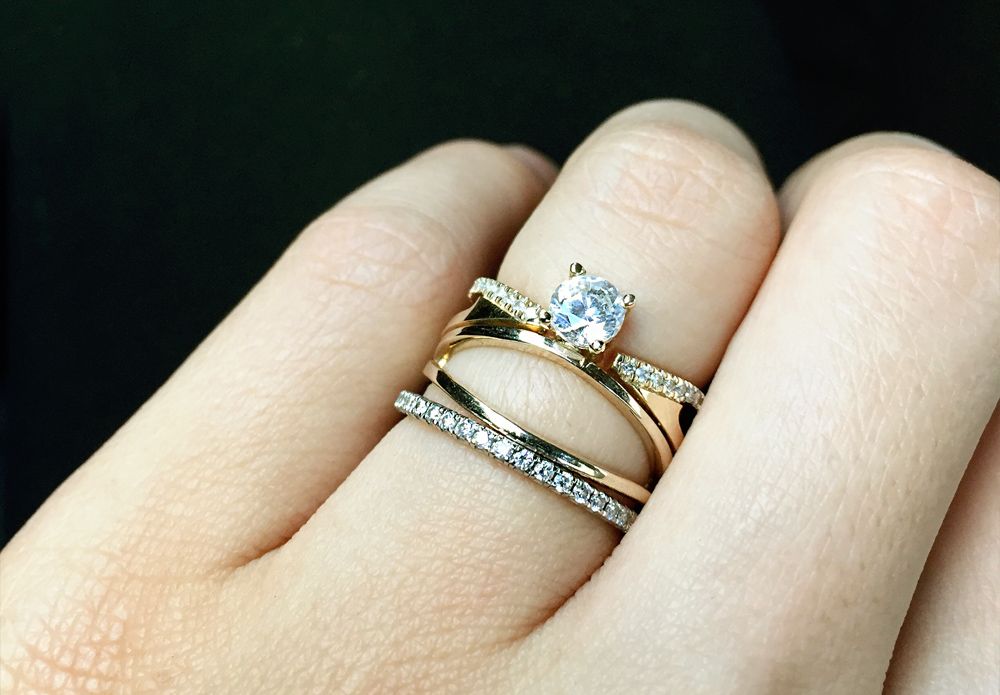 The Diamond Peak Double band stacked with the Duet Micropavé band and Infinity Thread band. ?
[All images thanks to Katherine Kim]