Engagement rings (and wedding rings!) are one of the most dreamy pieces a woman can own. Pieces women probably cherish the most.
And so, today, I'm showing you a gorgeous engagement ring by Catbird. A little beauty which is part from the Swan collection.
Sriya of Catbird on the Swan collection:
"The inspiration behind our engagement ring line, The Swans, was a modern take on three stone vintage rings. We wanted each ring to be unique to its wearer, shifting in mood and era based on the band pairing."
The Leda the Swan ring is a three stone vintage modern ring with a rose-cut pear white diamond nestled between brilliant-cut rubies handmade using conflict free stones.
Because who said engagement rings have to be all diamonds, right?


A stunning ring with a pop of color, a classic piece with a modern touch.
Impossiple to resist if you're asking me.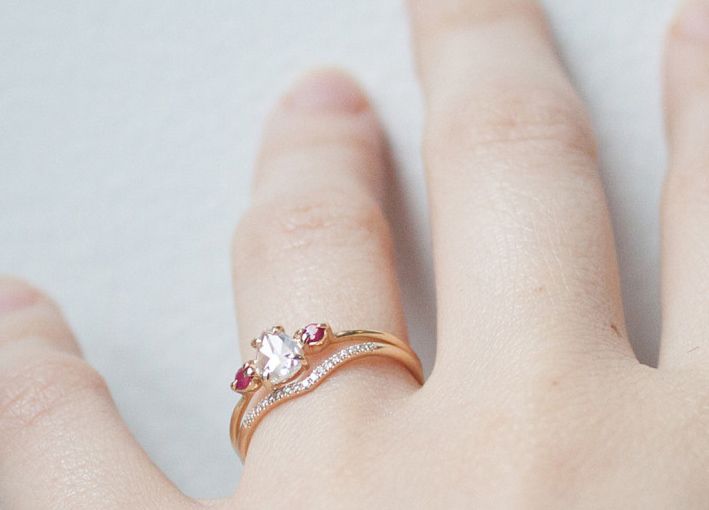 Leda the Swan and Fairy Light curved ring match perfectly together.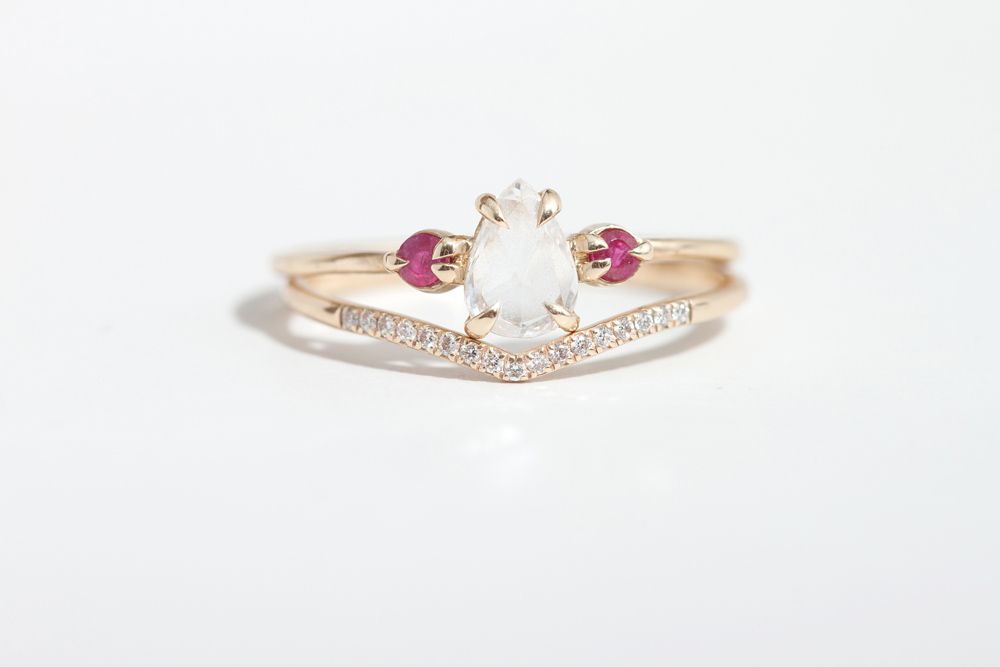 [All images thanks to Catbird]