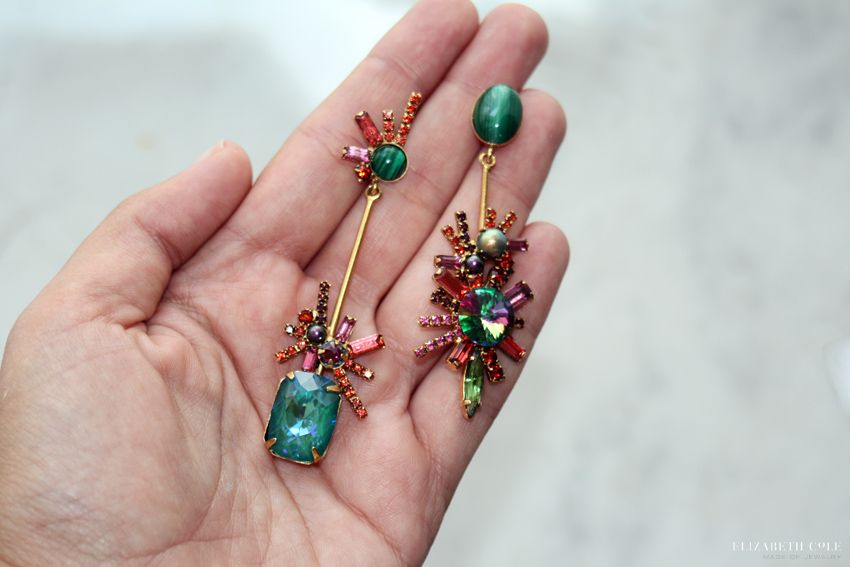 Mismatched earrings. They're hot! I'll tell you that. Whether it are studs, drop earrings or statement pieces…you've got to try them if you haven't yet.
I'm seriously crushing over Elizabeth Cole's Ashton earrings. Personally, I usually wear studs. All the time. No big earrings for me as for some reason I think they don't suit me.
But now, I've found the perfect statement earrings. Yup, statement. These asymmetric drop earrings are real eye catchers but at the same time you don't have the feeling there are 'too much'. Just in perfect balance. Whether it's for a night out or to go to work, these are also perfect to dress up your casual outfit before you're heading out for a quick bite and a movie. It's as if there are fireworks on your ears thanks to the colored clusters of baguette crystals. So many details and so damn pretty.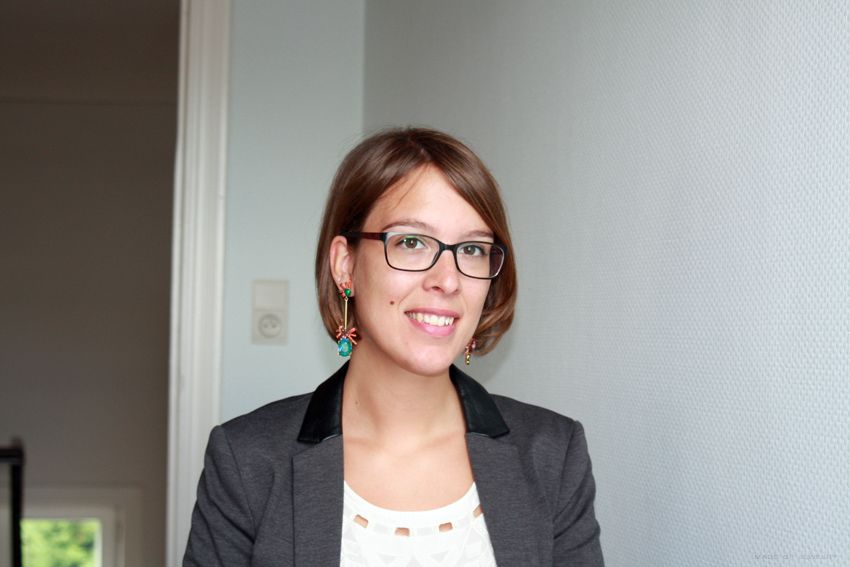 These babes come in two types:
[angle_list]
As pictured in this post: Swarovski Crystals (rose and melon) & Pearls
Genuine Pyrite, Malachite and Electra Rivoli → a pop of colors!
Swarovski Crystals, pearls and Pyrite → grey tones for a more classic look. Always a good idea!
[/angle_list]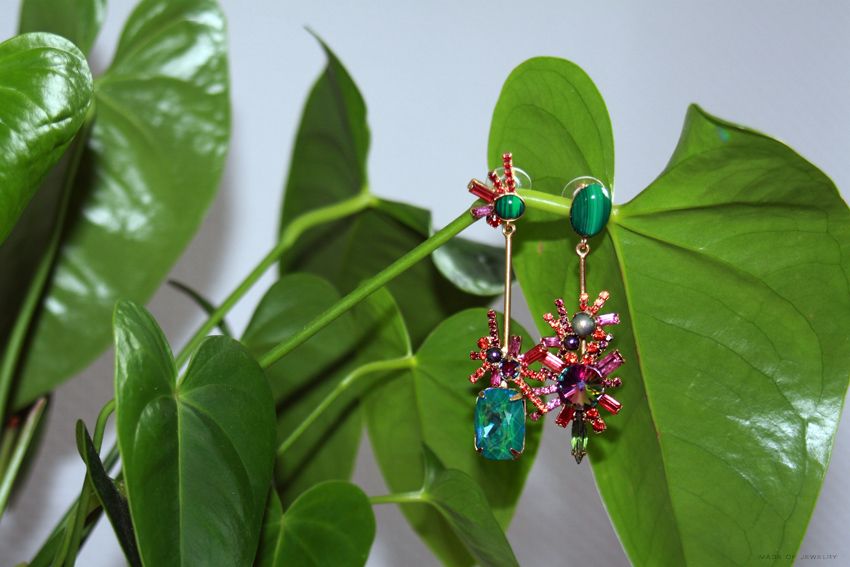 [All images by MoJ]