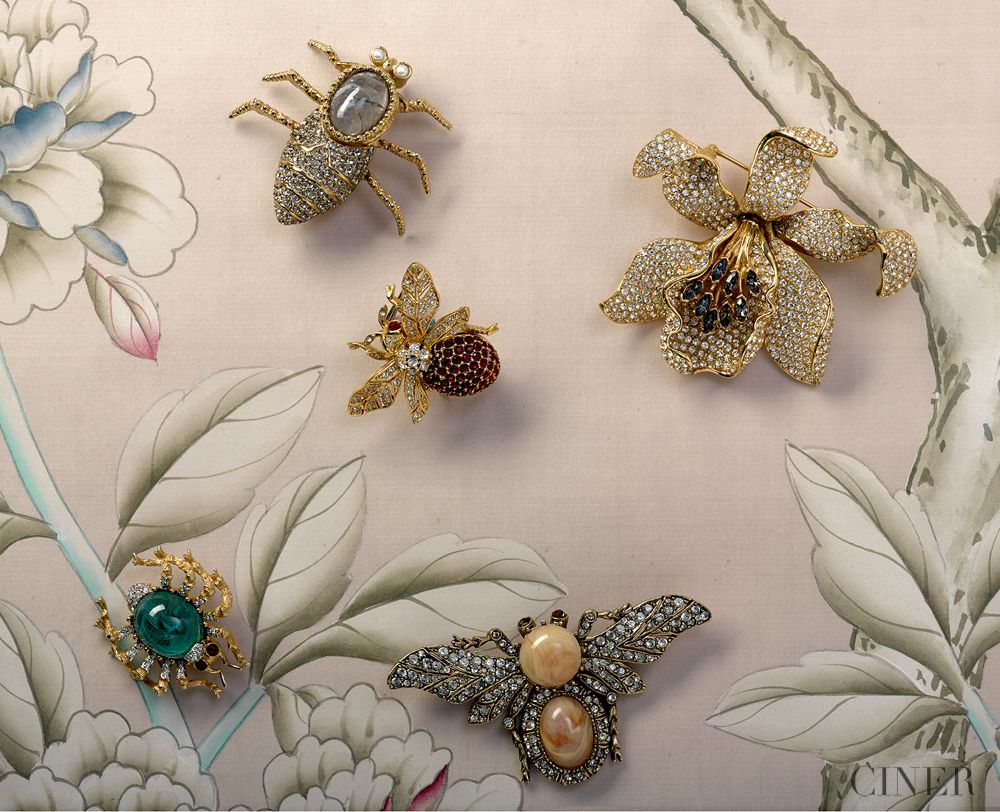 CINER is a 124 year old jewelry company which has recently re-launched online.
Founded in New York City in 1892, by Emanuel Ciner, CINER has the distinction of being the only company that converted from producing fine jewelry to costume exclusively.
The company is currently in it's fourth generation of family ownership. For the past 30 years they have worked on private label collections for some of the most well known retailers and fashion designers but last year they launched their own e-commerce site and have been bringing back pieces from the archives as well as creating brand new pieces. Yay!!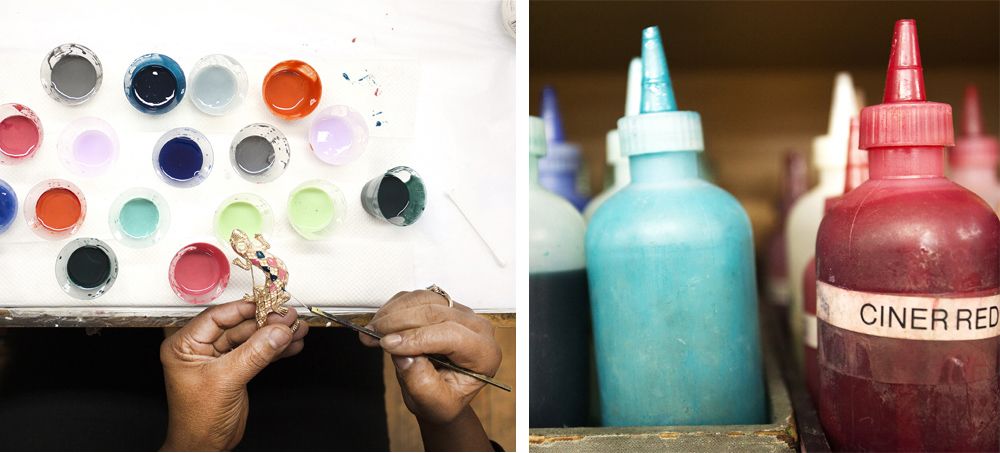 Hand-painted enamel
CINER 1892 is a new collection adapted from the original moldings and castings for a new generation of CINER customers (more modern relatable pieces under $250 as an introduction to the brand). Essentially this is the first time an iconic American jewelry company has ever sold their pieces online, and is celebrating it with the launch of this new collection. The pieces are all really cool/ editorial and all made in America in the same place they've been making them for 124 years! Quite nostalgic, right?


Each piece is critically inspected for perfection before shipping out to be worn, enjoyed, and passed down to the next generation. It takes a few days at best and many finely trained and skilled artisan craftsmen to complete one piece. It is a labor of love — that is why Ciner is so special.
Below are a few of my favorite CINER pieces:
Antiqued Petal Pin  |  Crest Drop Earrings in Amethyst  |  Sparkling Cuff Rose crystals  |  Bee pin
[All images thanks to CINER | Collages by MoJ]