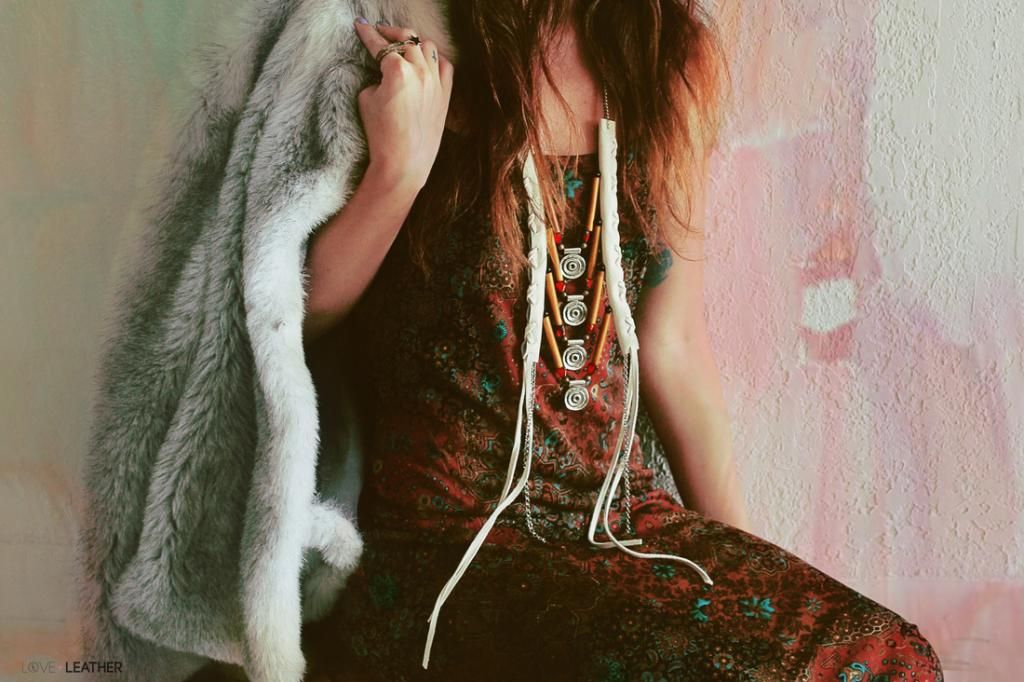 Love + Leather designer, Renee Tobias, is known for her damn cool necklaces made out of leather, crystals and beads. Very boho-style. But oh-so-good.
So I am going to feature a necklace like that. Just so you know, in case you don't know yet, how great it looks. Meet the Cheyenne Warrior necklace. White braided deerskin leather and some nice spiral silver beads.

Summer isn't over yet but this is the perfect kind of festival attire, right?