The Héritage collection by Maison Martin Margiela is inspired by family heirlooms that re-interprets the traditional symbols behind every bond. Divided into four themes, the 'Héritage' collection explores the irregularity of love and the ever-changing nature of each union. Ain't this beautiful?
One of those themes is called 'Alliance', which means 'union'. Which mean 'affinity'. And also means 'relationship'. Etc… You get my point.
The Alliance Split ring is actually about the time between the first meeting and marriage. It's all about love.
This ring would look great worn together with the Split Diamond Solitaire ring. Surely a great combo!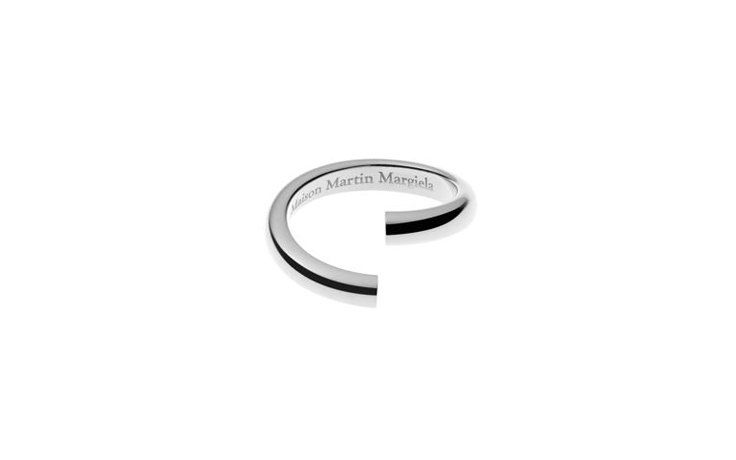 The Alliance Split ring is available in White Gold, Gold and with Pavé Diamonds via Ylang23, Barney's and SSense