I have this new fascination for the extraordinaire Alice Cicolini. Contemporary and very desirable pieces made with diamonds, pearls and a touch of vibrant colors with some enamel. You have to see it by yourself. You'll see why I adore Alice's designs. And so you will, too.
Each piece is like a piece of art by itself but at the same time, it's like they're coming straight out of a painting. Get what I mean?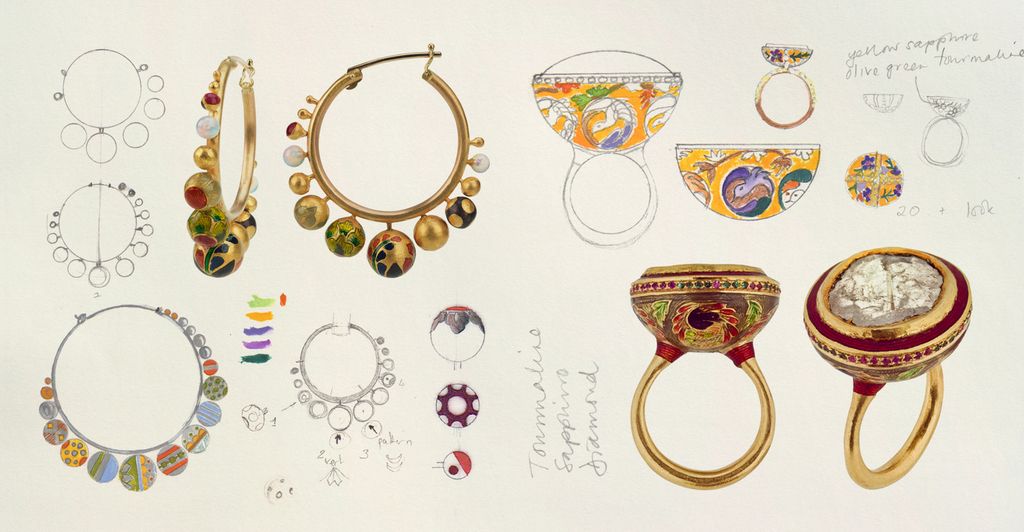 Alice is helping to preserve the extraordinary tradition of meenakari. Known in Europe as champlevé, the meenakari enameling tradition involves engraving pattern in to the metal; in India, craftsmen prefer to work on 23.5 carat gold, the softness of the metal allowing for more detailed and expressive work, brought to life using rare enamels that have been passed down within families as heirlooms in their own right. Enamel is a combination of ground, pigmented glass and metal, heat fired into the recesses created by the engraving and then polished with agate stone to create these extraordinarily vibrant and rich colors. More commonly applied to the reverse of jewels, where the precious stones such as diamonds, sapphires, rubies and emeralds are privileged at the forefront, meenakari is also known as "the secret", an intimate dialogue with the gem's wearer.
View below my favorite pieces: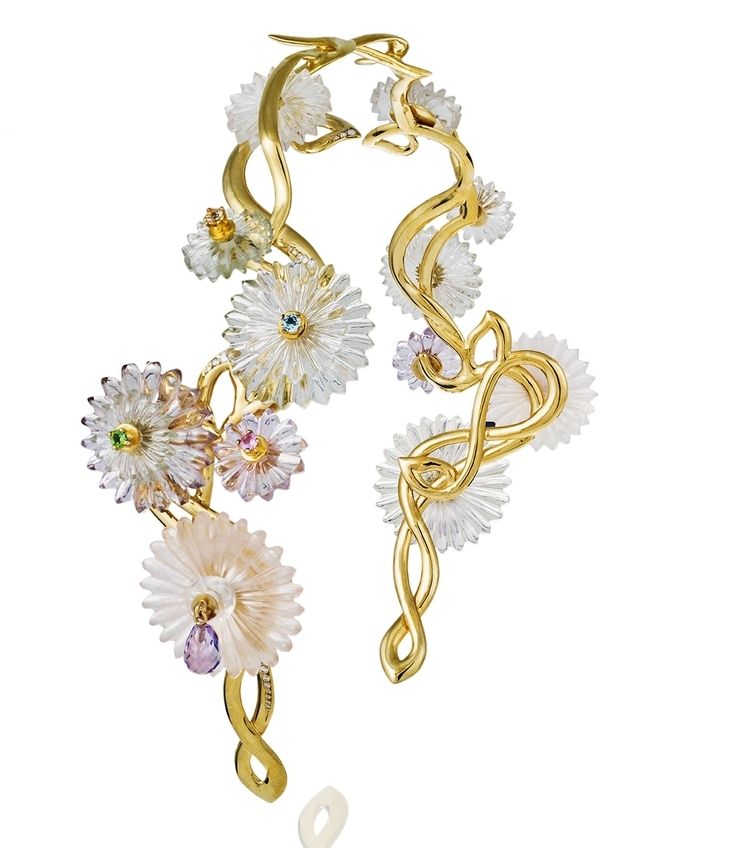 [All images via Alice Cicolini]