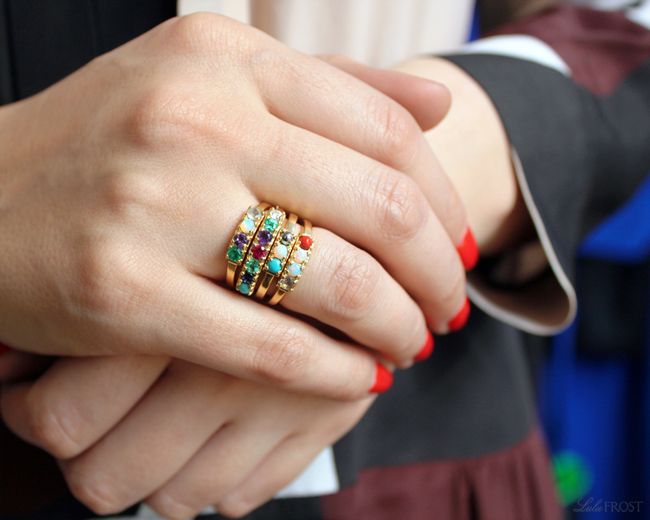 Coding. It could have been any better than this.
Lulu Frost's Code collection includes these rings where each stone represents a letter and each ring spells out a word. That's really a great concept. Loving this idea a lot. Personal custom rings. I adore!
Each stone represents a letter. For example: T is for turquoise, O is for opal, E is for emerald, A is for amethyst, etc.
The collection is inspired by the idea of hidden messages and acrostic symbols found in Victorian jewelry.
Customize yours now!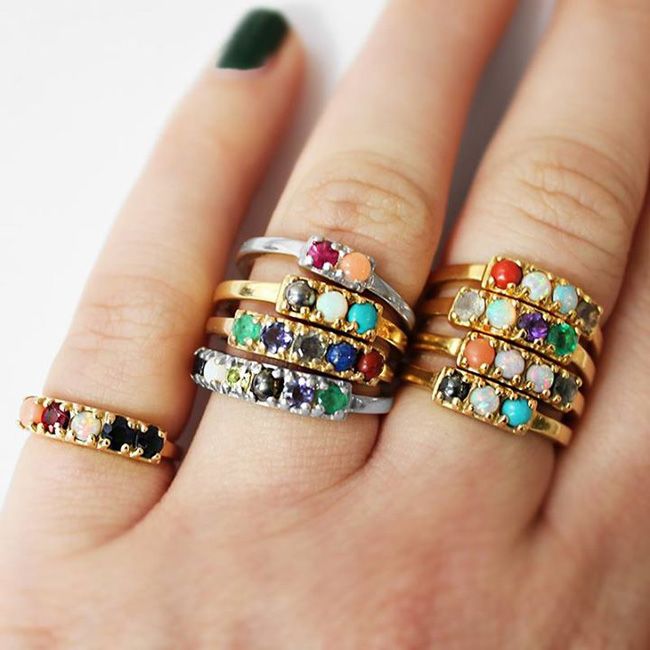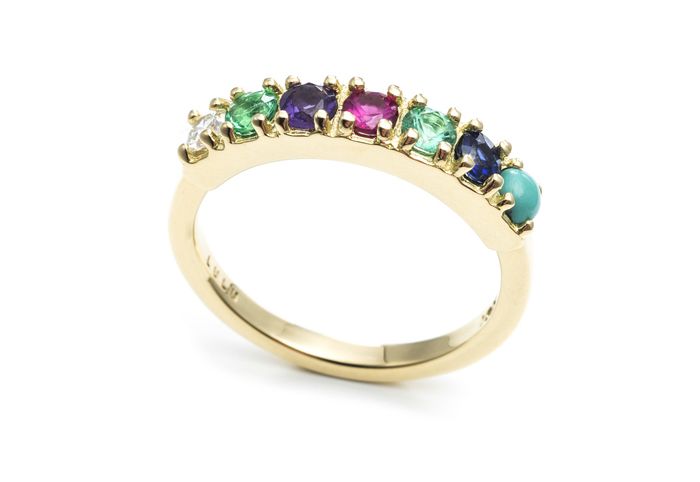 Guess the word of this ring…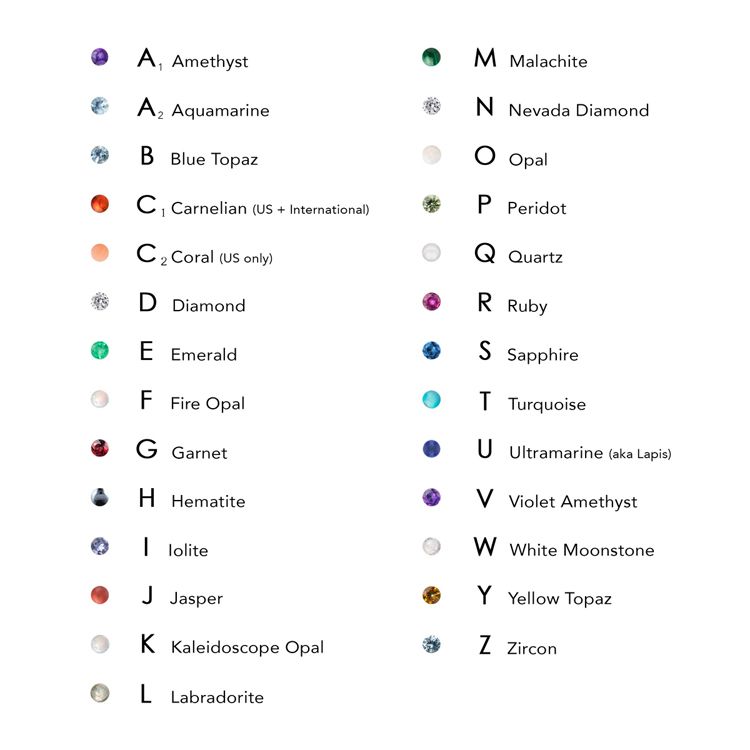 What word(s) or letters would you pick?