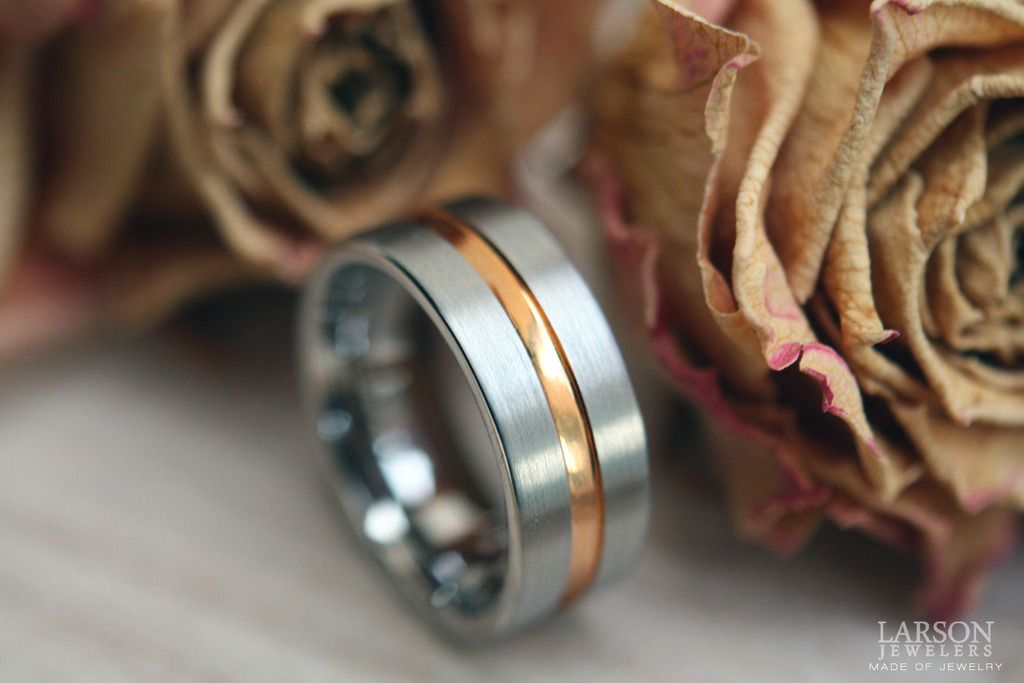 You might perhaps not be familiar (or maybe you are!) with Tungsten rings but here I am to highlight this ringtype for you.
Larson Jewelers has a large range of these tungsten rings. They carry rings by Thorsten, who is a jewelry designer that focuses on alternative metal rings for men and women.
Tungsten carbide, as that's waht Tungsten rings are made of,  is the most scratch-resistant metal known. It is ten times harder than 18k gold, five times harder than steel, and four times harder than titanium. Yup, tungsten is very resistant metal.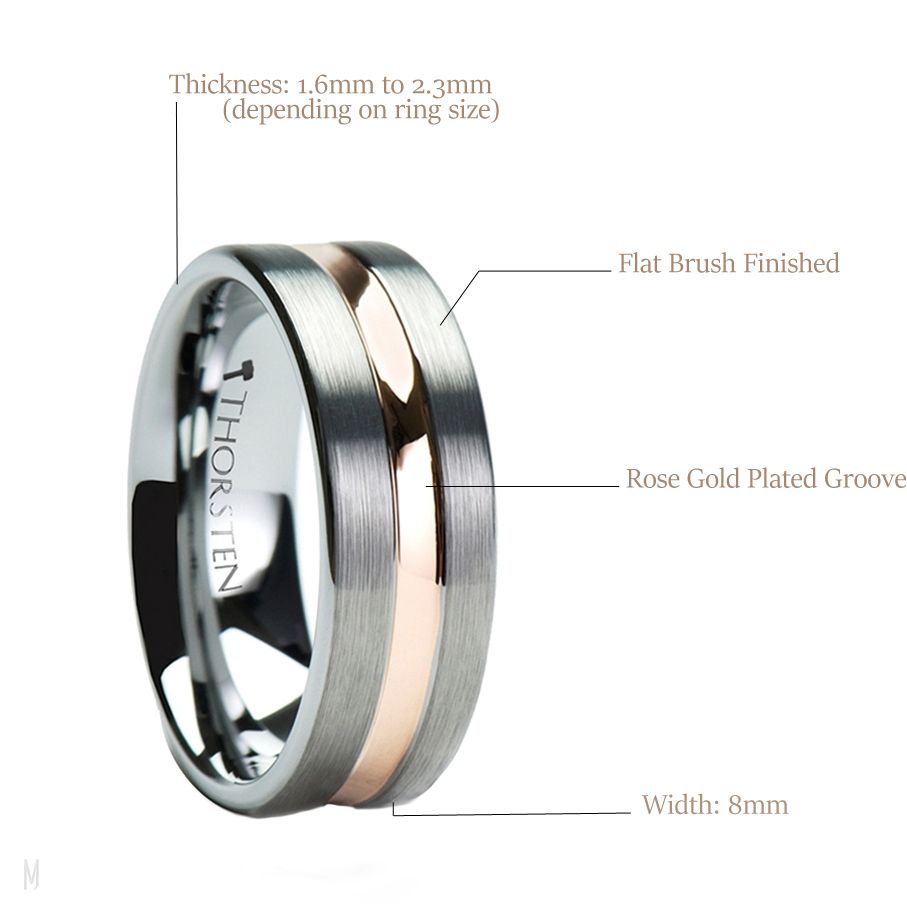 This ring featured today, the Zeus ring with a Rose Gold Plated Groove and Flat Brush finish is great example of this ringtype. Rings like the Zeus ring are mainly used as wedding bands as they have that classic style but are also timeless.
What I also like about this ring beside the rose gold detail is how leight it feels. It looks heavy but actually isn't what you'd expect it to be. That's a plus right?
The Zeus ring is available in 4mm – 6mm – 8mm and 10mm. This is the 8mm one.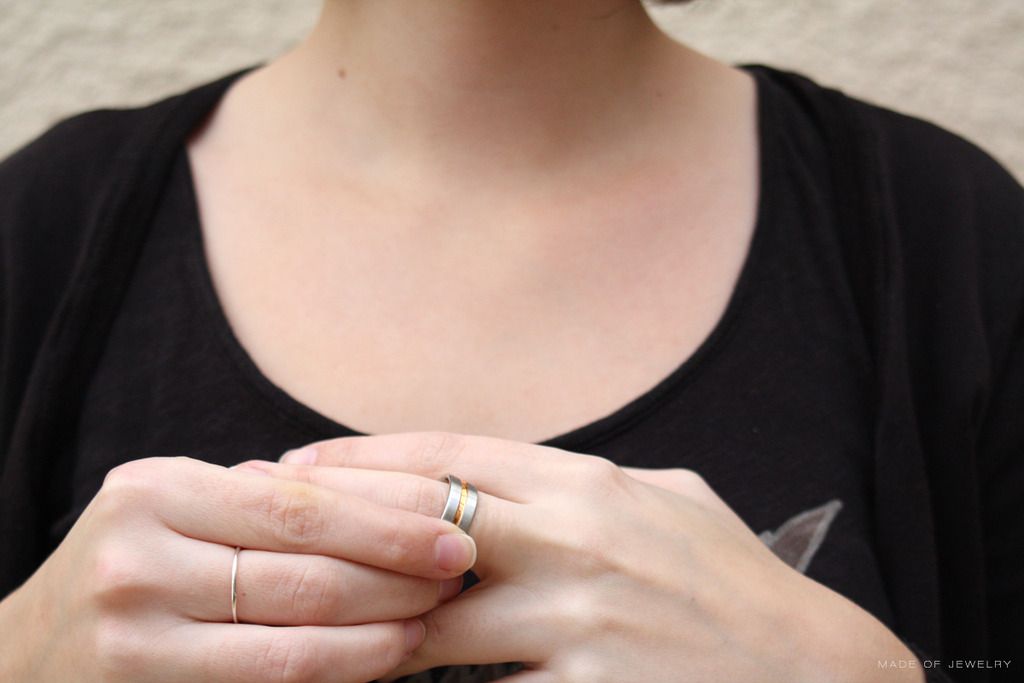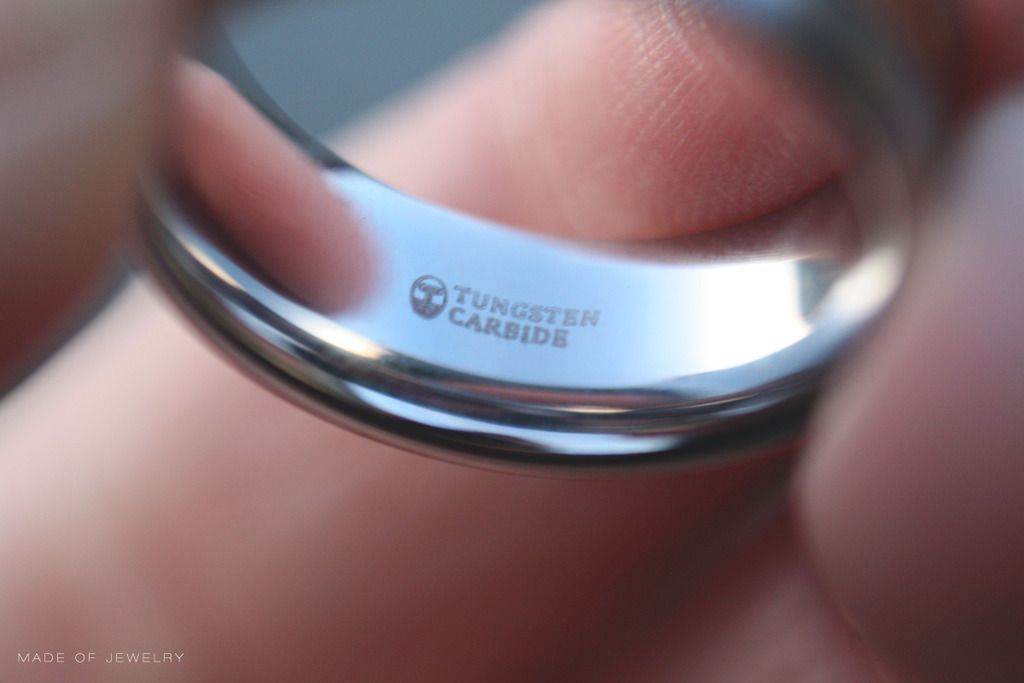 More details on Tungsten rings here.


Save Up to 70% Off Tungsten Rings, Wood Inlay Rings & More at LarsonJewelers! Click here now!
[All images by MoJ]