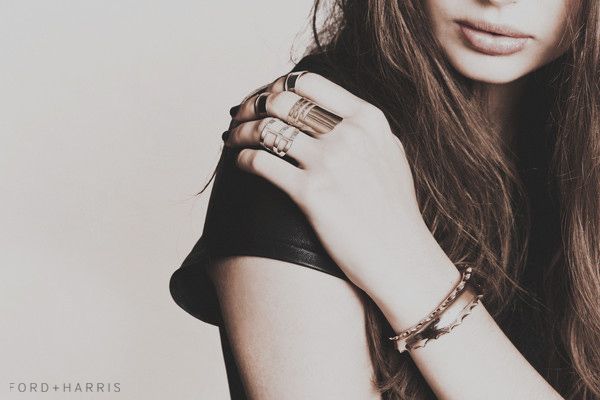 Ford + Harris is all about bold and modern jewelry pieces. Very stylish and polished.
Their Signature rings are just 'too cool for school'. The Charlie slit ring is my #1.
And then there is the 'Spike Jonze' Succulent Collection. Rad. Absolutely rad pieces.
I am digging the 'Spike Jonze' Succulent cuff, which I am featuring today. It can be stacked with more of these cuffs but personaly it looks fabulous worn alone.



[All images via Ford + Harris]