Hooray, it's September and today is also my birthday!
Therefore, as a September-girl and ring lover, I thought I should go for a ring-only post about this beautiful stone.
Sapphire is know for its vivid rich blue color.  It comes in a variety of blue tints, ranging from very pale blue to deep indigo as you can see above.
Sapphires also occur in other natural colors such as pink, yellow and green.
This gemstone stands for wisdom, truth and faithfulness. It is also known to protect its wearer from any harm and is a source of mental strength.
[angle_list]
[/angle_list]

Unenhanced Rope Sapphire ring by Tiffany & Co. Schlumberger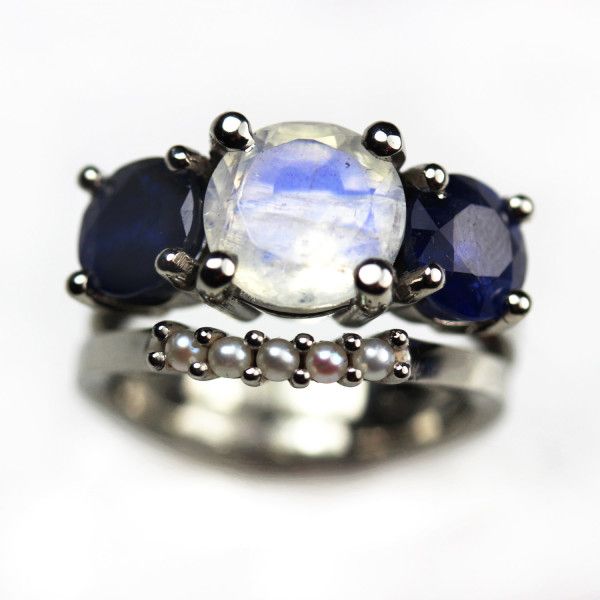 Iemanjá Moonstone and Sapphire Ring with Ondine Pearl Ceremonial band in 14k white gold

Daniela Villegas Ma'At ring set with Blue and Pink Sapphires
Sabine G. Rectangular Harlequin ring set with white diamonds, emeralds and blue sapphires
[All images as mentiond in the links above | Selection and Collage by MoJ]