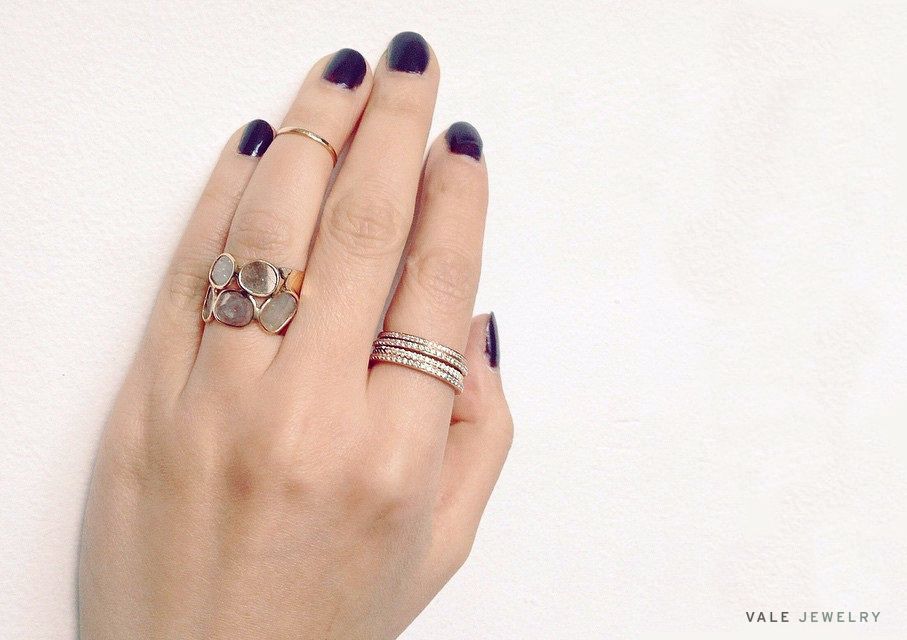 This ring with wide shank, by Vale Jewelry, is made with six pretty raw champagne diamonds in a bezel setting. It is called Caillou Diamond Slice ring, 'caillou' after the French word for "stone", like the old cobblestone streets in Paris.
The light colors make this ring a little romantic, to me, and very stylish too.
A great ring to wear at any occasion. Every Caillou ring is unique as no diamond slice is alike.
[All images thanks to Vale Jewelry | Edit by MoJ]