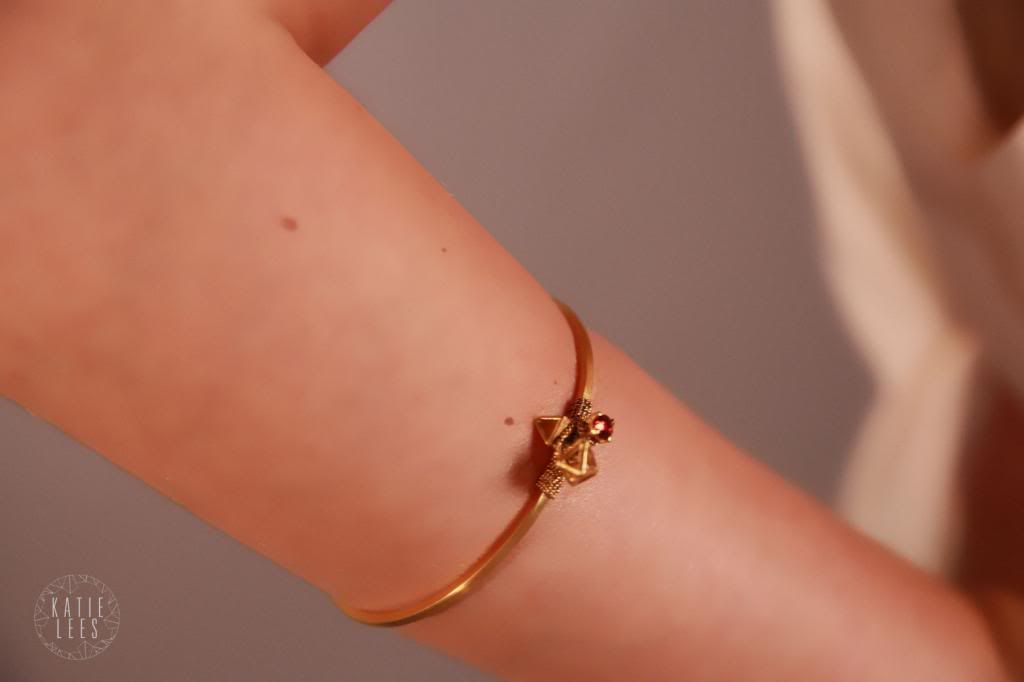 I love Katie Lees' rings. And this bangle. The Impact bangle.
I chose to feature the gold plated version and garnet because…because…well just because.
The gold one is more classy, I think. My personal favorite of the Impact bangles would probably be the oxidised version. Sterling silver jewels are more 'my thing' in general, so I opted for the gold one. Plus gold is hot! And this bangle in combination with the garnet is simply perfect.The Impact bangle, I'm sure you will like it too.



[All images via Katie Lees |Collage made by MoJ]