At Gem Steady it's all about one of a kind treasures, created by mastermind Brittany and her hubby The Whittle Master aka Robert.
This ring as featured today is a custom made 5.12ct black diamond engagement ring with over 1ct of VS white diamond halo and eternity band, in 14k white gold fyi. A pretty huge diamond to be obsessed with AF. The ring has been made entirely by hand, no casting or wax. I just can't get enough of it and I'm sure the owner of it won't be able to stop looking at it for a long, long, loooong time.
Oh and check out these prongs, flawless right!?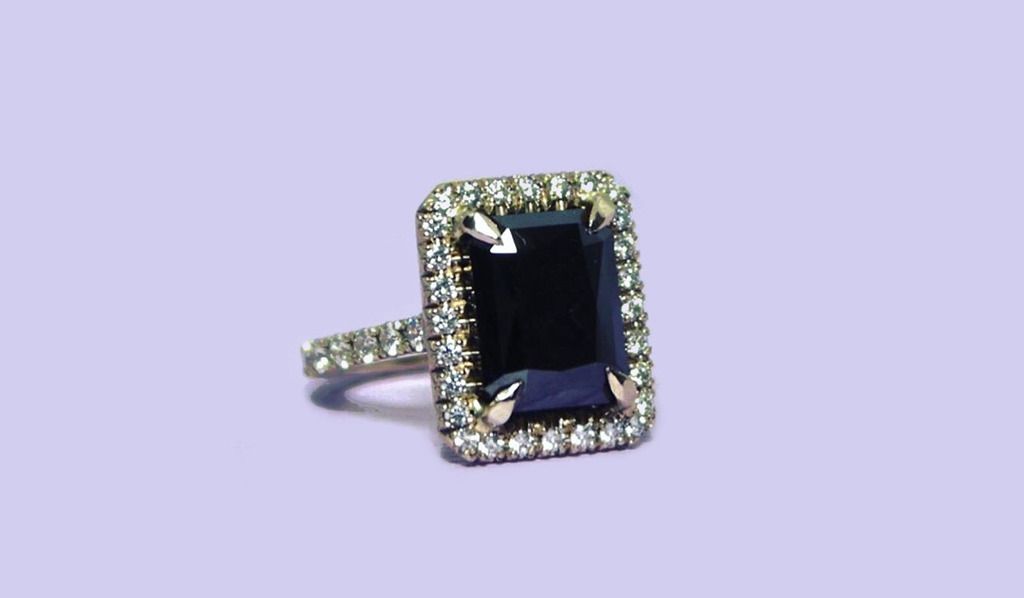 Brittany on the design process:
"The client contacted me via Instagram interested in a completely different design which included a rose quartz as the center stone. We talked about that idea briefly then she brought up her interest in having a black diamond with white diamond accents. We browsed a couple of inspo pictures of styles that she liked, talked about full eternity bands vs partial (she wanted full) then discussed the size of the diamond she was interested in. From there I sourced a few different black diamond options for her and gave pricing to create the ring in both platinum and white gold. She ended up going for the bigger of the two black diamonds that I showed her (pow!) and decided to have the ring made in white gold."
The Making Of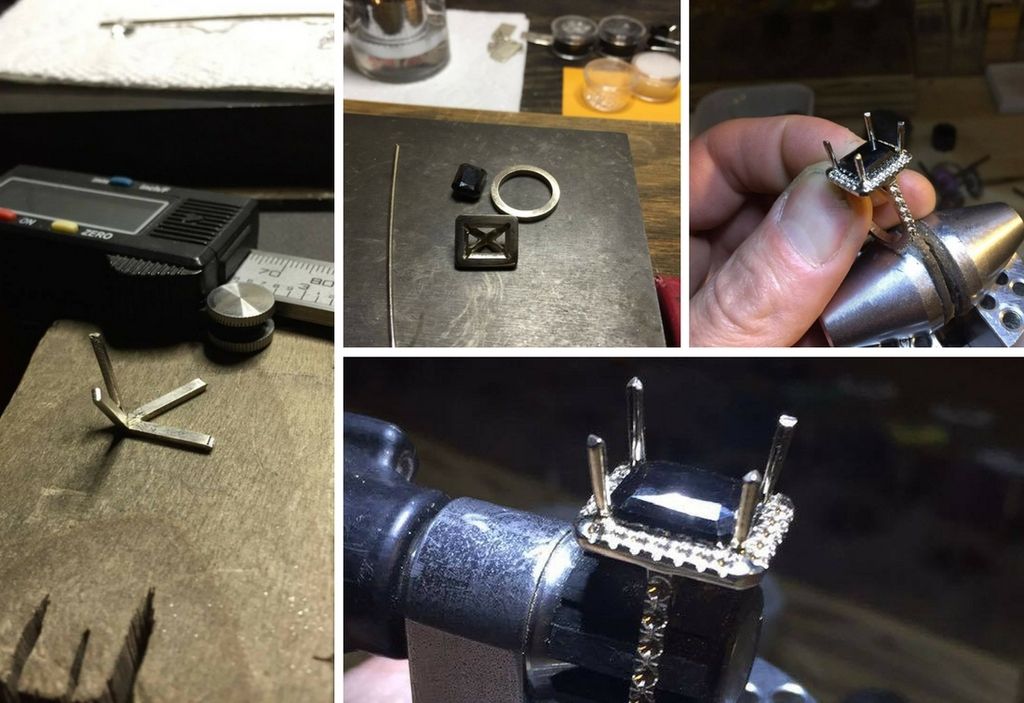 [All images thanks to Gem Steady]