During Summer, even more this year, I have my eyes on bodychains and handpieces. These are nothing I could wear in my daily life but they are what I at least want to wear once from time to time.
Here is one other handpiece I like, the Filigree handpiece by Mason Grace jewelry.

In my opinion, in case you notice it, the chain looks best as on the image above than on the images below. Looks good and more coherent that way.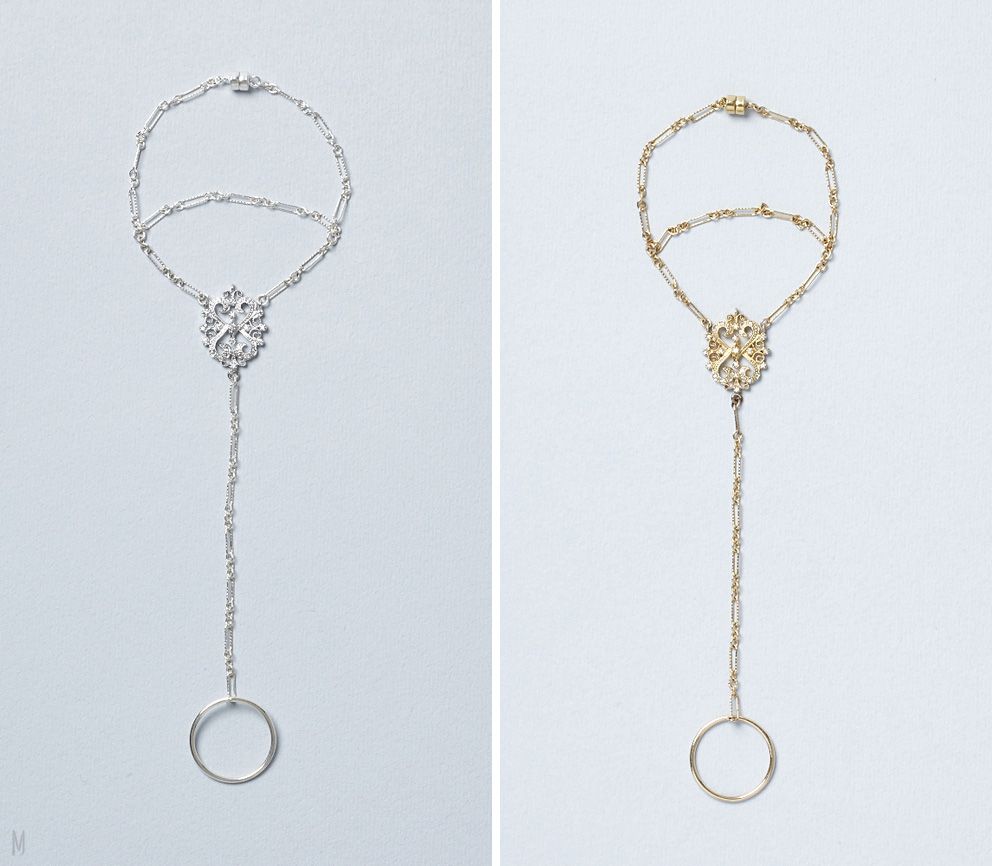 P.S.: Also take a look at designer Cybil's Shooting Star earpin. Looks very yum!


[All images via Mason Grace jewelry | Collage by MoJ]