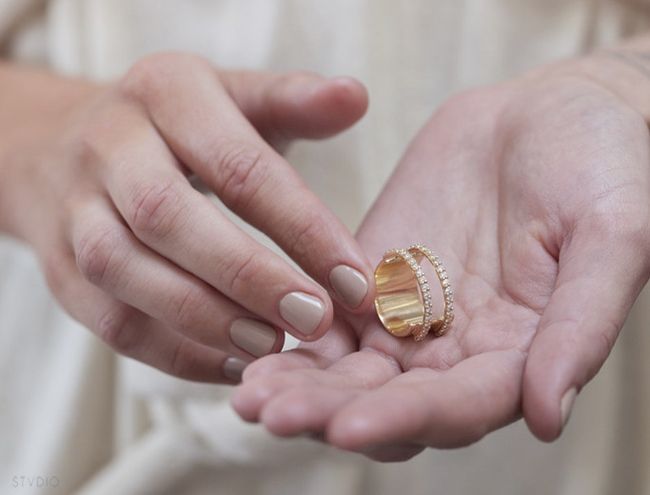 The reason why I love Social Media is I get to discover even more designers.
That's also how I came across Stvdio Brooklyn. Stvdio Brooklyn was founded in 2013 by Erica Peterson, and debuted its first line of jewelry a year later. Cheers to that!
Throughout the line, an inquiring eye will find playful spins on classic structure: a cleverly hidden clasp, a bracelet that uses tension to hold itself together, even an earring that you can choose to wear backwards. These inventive constructions are combined with effortlessly graceful silhouettes to create the Stvdio Brooklyn aesthetic.

Erica's creations are modern but timeless with a modern yet classic twist.
This piece as featured today, the Double Fancy Anni ring, is a made to order piece two lines of pave diamonds backed by a 14 mm wide gold band. Really classy!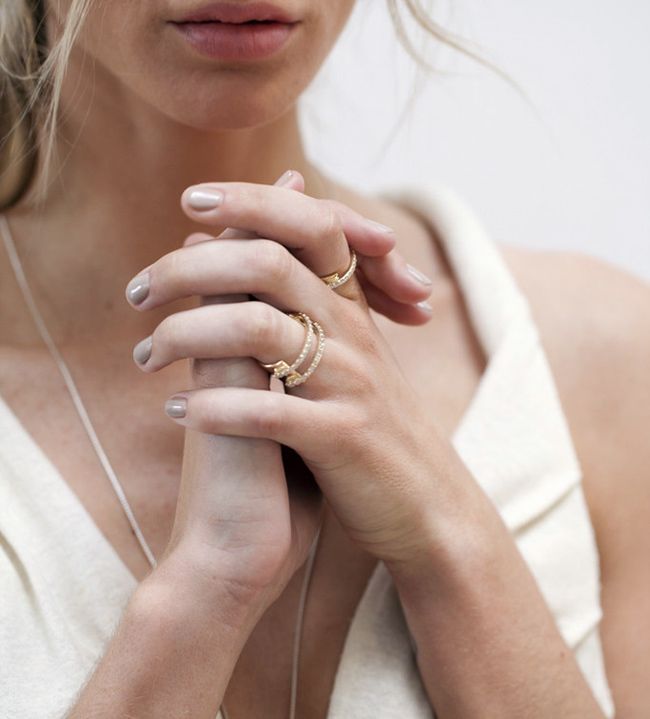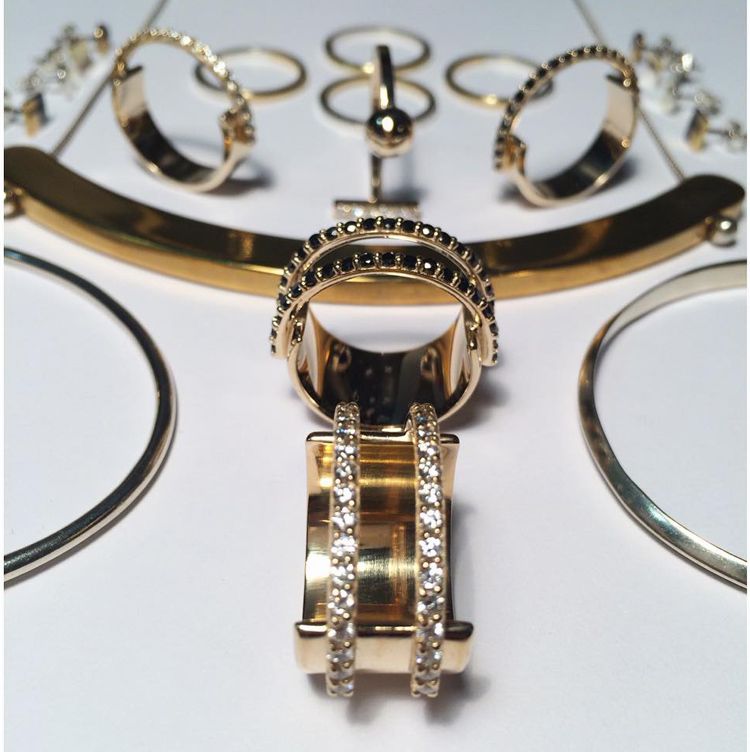 Be sure to view all the pieces online. So many great designs which you'll absolutely love!