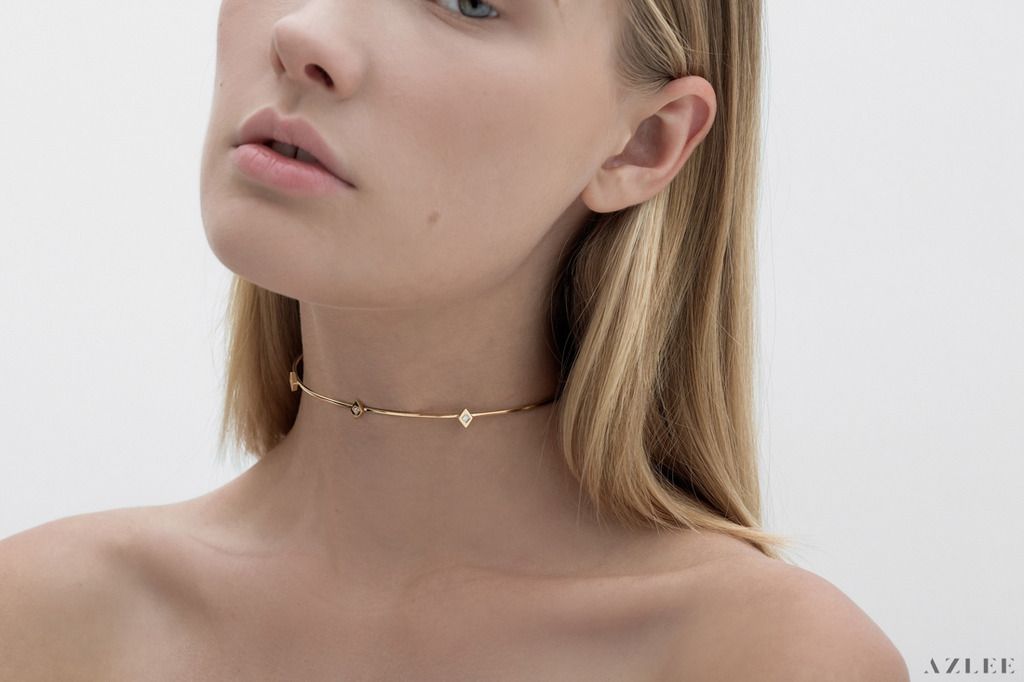 I adore Azlee. Ever since their very first piece. Their aesthetic is something I personally am attracted to. Classy, delicate and modern.
So I thought of Azlee's latest collection which includes a few chokers and collars. The name of today's featured choker couldn't be any better: Spark Diamond choker. Sounds delish right?! And does look that good too!

"The inspiration behind that piece is Electricity and Movement. I wanted to create a kind of technical feel by combining the wire with the princess cut diamonds that are set into a kind of Spark-like shape. It is like a current of electricity with glimmers of a Spark." designer Baylee on her design.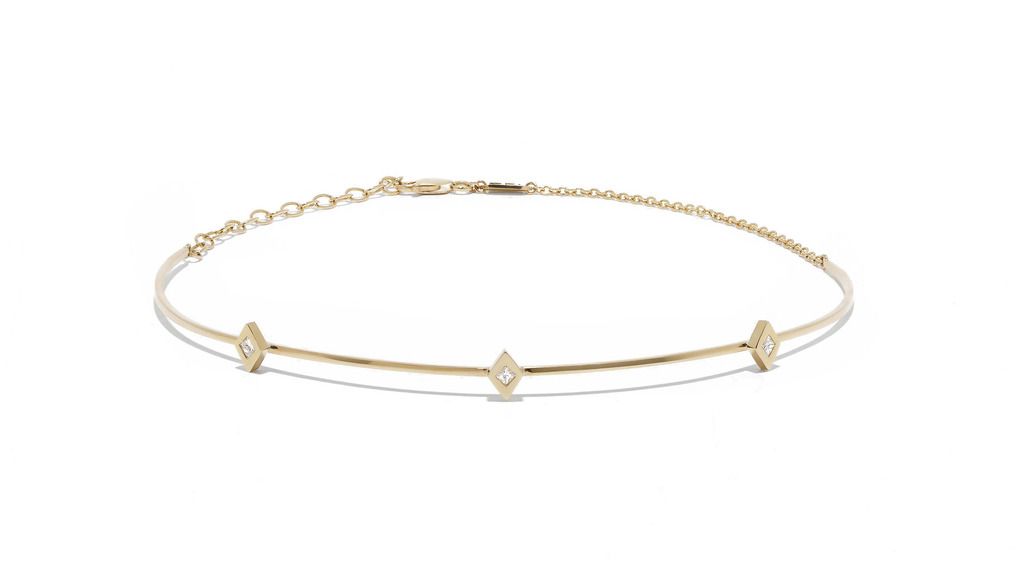 The choker is availble in 18k yellow gold and 18k white gold.
[All images thanks to Baylee Zwart of Azlee]