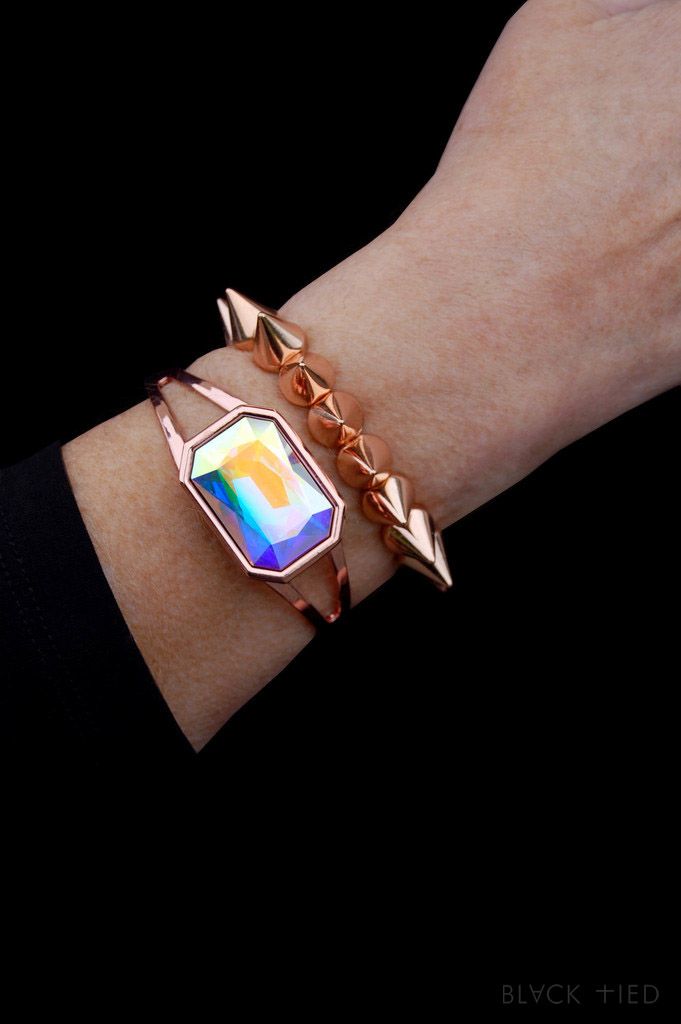 It's pretty and affordable, meet the Swarovski Crystal cuff by Black Tied. Love it in rose gold but it also looks pretty in black metal.
All eyes on the large  Swarovski crystal.  Note the colors in it… aurora borealis (or the northern lights).
As it's Friday and it means TGIF, here is a little surprise for all my readers: 
15% off on your entire order on Black Tied! What do you think about this, huh?
All you have to do is use the promo code 'MADEOFJEWELRY' at the last step of checkout, after the PayPal-step when you get redirected back to their website.
Have fun shopping and be sure to let us know about your new bling!
The promo code is valid until June 23rd.

[All images via Black Tied]