Fall in love with Corinne Simon's one of a kind 14k gold and rose cut opal bracelet.
It's another kind of opal than we are used to know since it's the transparent kind of opal. The bracelet is a whimsical piece of jewelry inits whole just like every other design by Corinne.
The bracelet is one of the pieces, amongst a few others, which I fell in love with. As soon as I saw it, I just knew I had to share it with you all.
Elegance and simplicity, it always gets me.

My other favorite pieces by Corinne are her beautiful 14K Rose Gold Diamond ring, gorgeous 14K Reverie ring and last but not least the 14K gold vermeil Kendra bracelet with amethyst and alexandrite.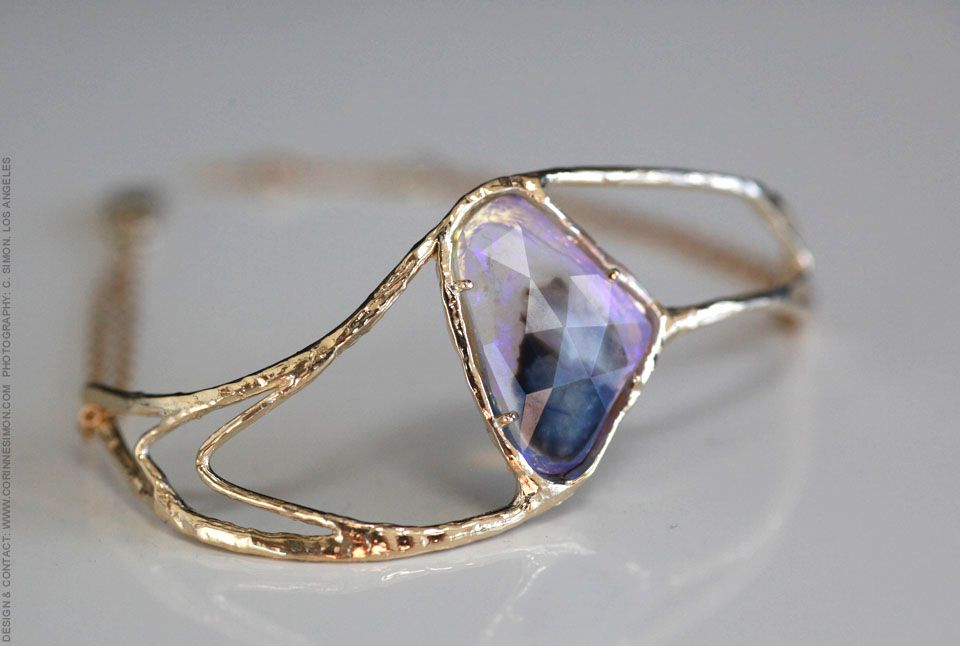 [All images via Corinne Simon | collage by MoJ]