Colored diamonds can be a great extra/finishing touch to a ring. They not have to be the center stone, but they can also be that part of the ring with makes of it all the whole thing.
This pretty delicate Halo Diamond Triangle ring by FRomaG aka Roman Feld is so, so pretty with this blue detail. Nine blue diamonds surround a pretty trillion cut diamond.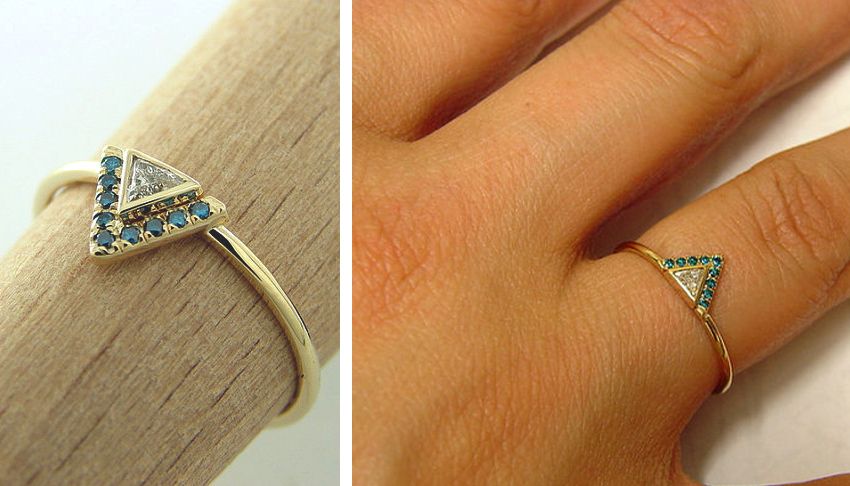 Since the very beginning of Roman's jewelers career he fell in live with working with wire. It attracted him with its grace, tenderness, simplicity of design .
In 2008 Roman graduated from Bezalel Academy of Arts and Design ( Israël). Prior to, while studying and after graduating he had the pleasure of working with several jewelers' studios.
"At present I fabricate all of my works, from raw materials into finished product, by myself.
Now, I am pleased to introduce to you, through the Etsy store, the jewelry which I, with great love and care, crafted." says Roman.

[All images thanks to FRomaG]