I couldn't resist this gorgeous Blue Diamond Twig ring by Louisa Gallery on Etsy. This design features a fab blue brilliant-cut teardrop diamond mounted on a real branch with knots, casted in solid recycled 14k rose gold.

"Honestly I have different color and shape diamond but I want to set with this one. When I hold it on hand I feel like a bit winter in the forest… The first snow in the forest, some of the flowers still alive." explains Louisa when I asked her about the stone choice.
Ain't this a lovely thought?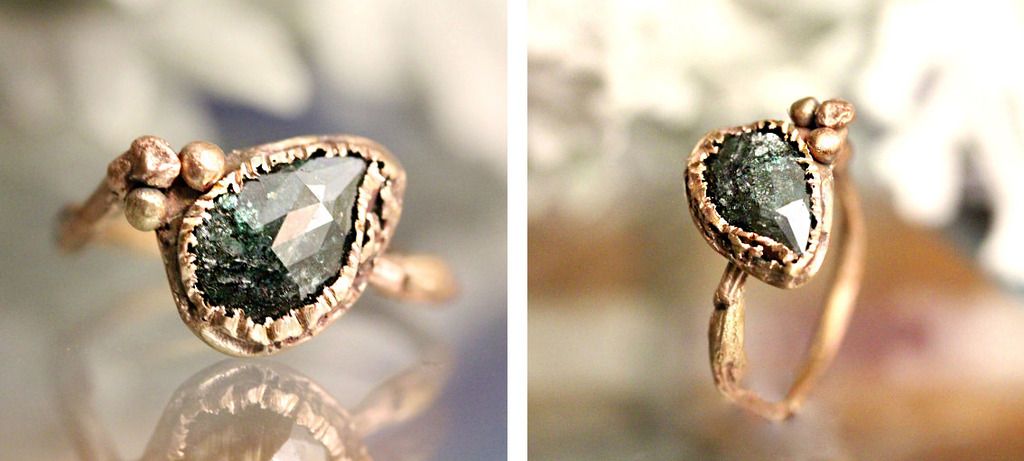 [All images via & thanks to Louisa Gallery]