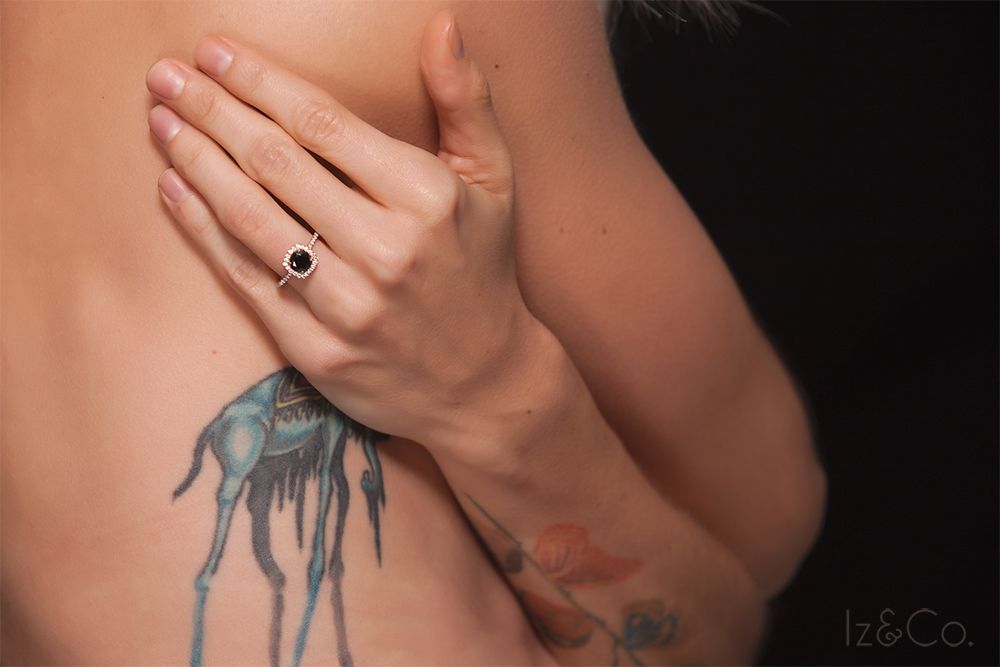 Almost Eternity…because the ring as featured today is an almost eternity band ring. Its diamond don't cover fully the band…but almost.
This classy Iz & Co. ring is a future heirloom piece. The cushion halo makes for a nice shape contrast against the round shape of the center black diamond.
Can black diamond rings be used as engagement ring? Yes, absoluetly! If you love black dimonds and want something different than a ring with white diamonds…for sure, yes.
The Almost Eternity ring comes in white, yellow, rose and blackened gold. With all black or white diamonds. The choice is up to you.
It can easily be an engagement ring, a birthday present or simply your newes ring to adorn your hand with.
Which style would you choose?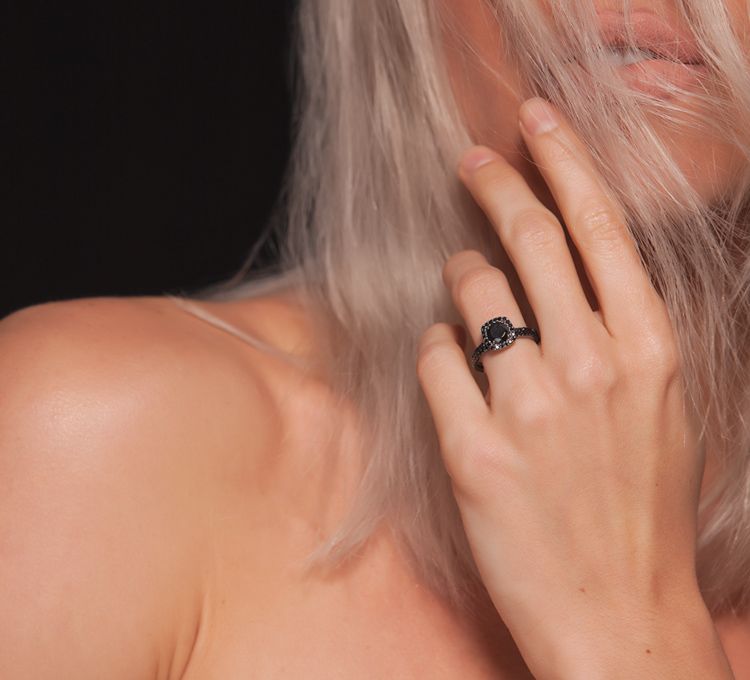 Designer Iz on what ispired him to create this ring design: "To be honest I was talking with my wife as to what would be her ideal ring and we both came with this idea of doing something traditional looking but have the black diamonds add a different edgy/modern look to it without it going too over the top. I had already chosen the center round diamond so we wanted to add the cushion halo so that there was a slight contrast with the round shape of the center diamond. The smaller side diamonds are 1.3mm each (0.01ct) set with the least amount of gold as possible so that it has that thin dainty look but still have the diamonds very secured.".
A piece of happiness for sure!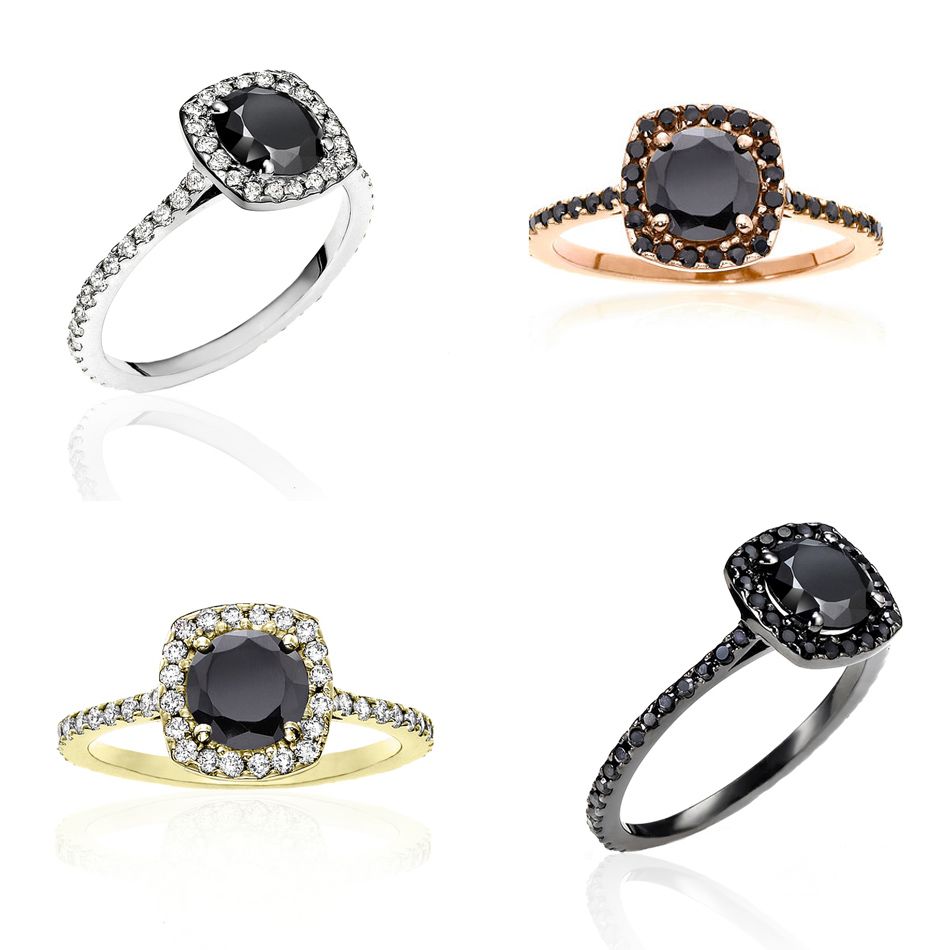 [All images thanks to Iz & Co.]