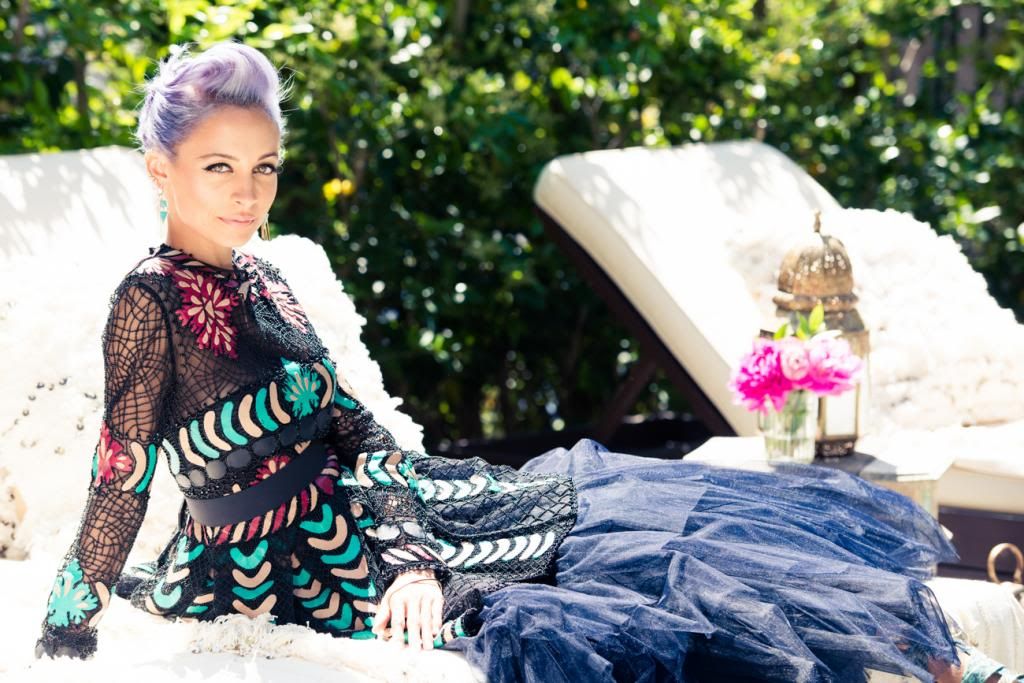 Nicole Richie looks incredibly pretty in the editorial for Paper Magazine and The Coveteur's collaboration.
Amazing clothes, shoes which Cinderella would be envious about and gorgeous jewelry. And of course, the always stylish Nicole.
You might have noticed her awesome hair color since a little while but she really rocks it, in my opinion.
I picked this one outfit, so let's take a closer look at it!
WHAT SHE WORE:

[All images via The Coveteur and as mentioned in the links above | Collage made by MoJ]